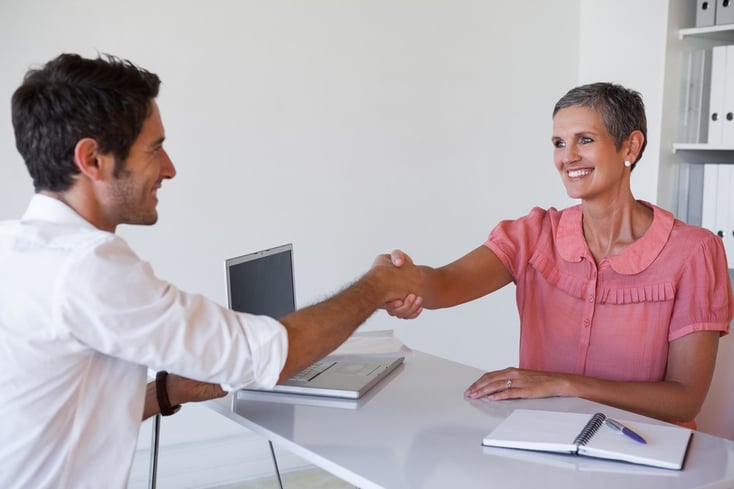 If you want your clients to return, good service is not good enough. Even if your clients are happy at the time of the transaction, that won't guarantee repeat business in the future.
If you want clients to return - better yet become advocates for your business - you need to take a more proactive approach. It's all about planning and executing on a daily basis.
Want to know how to keep your clients forever? Follow these 5 steps:
Be reliable:


Naturally you return phone calls or emails from hot leads, but what about less pressing inquiries from past clients or "dormant" contacts? Your reputation depends on how reliable you are with every contact. Keep in mind that your loyal customers will refer you to their contacts - be diligent about returning phone calls, emails and text messages in a timely fashion. It's a simple way to set the right tone, make your contacts happy and establish trust. Being a reliable communicator builds your reputation.

Pick up the phone:


When you drive by a past-client's home and see they recently did some landscaping or have gone above and beyond with holiday decorations – give them a call. Let them know the house looks great and let that serve as a reminder that you are doing business in their neighborhood. It's a good practice to give your Sphere of Influence contacts a call quarterly to remain top of mind. Calling with a compliment is a great way to stay in touch.

Focus on client experience:


Do you feel special when the barista at your favorite coffee shop remembers your "usual"? It's a small gesture in the grand scheme of things but her ability to remember that you prefer soy milk in your Frappuccino makes you feel like an important customer. You can provide this type of similar personalized service to your real estate clients. If you know that a client prefers to meet in person rather than over the phone, or likes to chat for a while before getting down to business, try your best to accommodate them. When your clients feel like you know them more personally, they'll be more inclined to stay with you for the long haul.

Pass on resources:

When you work with clients on something so encompassing and personal as finding a home for them to live in, you end up learning a lot about those individuals - their hobbies, professional lives, decoration style, etc. Whenever you come across something that reminds you of a specific client - be it an article, book, website or an organization; make sure to pass it along. The fact that you remembered something special about the client and took time to send it to them will be appreciated.
Host client appreciation parties:

Go the extra mile. It's nice to tell your real estate clients that you appreciate their business. It's even better to show them. Think of ways to demonstrate how much you value the relationship you have developed, whether it's giving a token of your appreciation, sharing helpful recommendations or doing something unexpected. Hosting client appreciation parties is a wonderful way to do it. It can be a catered dinner, holiday themed event at a community center, picnic, barbecue or bowling night. Client appreciation parties are great ways to catch up and nurture relationships.
The difference between an agent and a top producing agent is the long term investment in maintaining valuable relationships. Your clients will appreciate you if you stay engaged and committed throughout the lifespan of home ownership. Keep your clients forever!

How do you build customer loyalty? Share in the comments below.
---
Cement your client loyalty by asking for their testimonial!