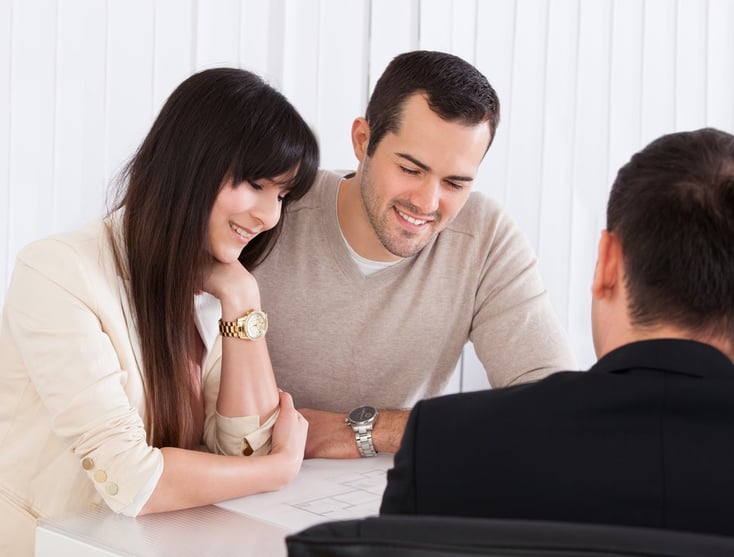 Can you sell a home to a potential client by just knowing their name and the amount they are willing to spend? I hope you've said 'no'. Most of real estate interactions still happen in person despite of all the technological advances. It's important to take time and get to know your potential clients.
What is more important before you proceed with any new client is to pre-qualify them. You should value your time and set proper expectations from the beginning. By asking right questions and listening carefully, you can find out true clients' motivations and timeline.
Ask these questions to pre-qualify all your potential real estate clients:
Are you working with another agent?
Taking on a client who has committed to someone else is a bad idea, regardless of whether they have a written agreement in place. At best, you'll best be stepping directly on your local colleagues' toes. At worst, you may be violating local laws, risking fines and jeopardizing your license.
Have you been pre-approved?
Don't ask: "Have you met with a lender?" or "Have you been pre-qualified?" You need to be more specific. When clients are pre-approved, you know they're serious about buying and you know how much money they're able to spend. Asking clients about their current financial situation is a great way to separate window shoppers from serious buyers.
Have you bought a house in the past?
It's helpful to know how familiar your clients are with a home buying process. Understanding how knowledgeable they are, will allow you to better communicate how you can help them in their search. This is a perfect opportunity to highlight common problems and frustrations with the home buying process and to explain how you can help your clients make it a smooth one.
What type of property are you looking for?
This question identifies multiple things at once that you may not realize at the first glance. You want to identify any disconnect that could lead to showing houses that are not what your client is looking for. A foreclosure calls for a very different home buying strategy compared to a ready-to-move-in property in an established neighborhood.
What are your home buying motivations and expectations?
Your goal with this question is to begin building a relationship. While they're talking about their life situation, identify a connection to your services and how you can help them. Many clients need to be educated upfront to give them a reality check. Realistic benchmarks will save you the trouble of showing them properties they can't afford and give you ideas about what areas and home styles to focus on.
When can we meet to discuss your property search?
This is an important closing question. You want your clients to commit to working with you by agreeing on the next step. Don't ask: "Can we meet…?" but "When can we meet?" This is the ultimate way to determine how serious the buyer is with buying a home. If they don't want to meet in person next week, they're not ready to buy and you want to put them on the 'backburner' and nurture them until they're ready.
Pro tip: arrange to meet in your office. This way you will be in your comfort zone and have their full attention.
Your time is valuable. Guard it. Properly qualifying buyers is one of the quickest ways to reduce the number of hours you work, get your commissions faster and maximize your income per hour.
Do you pre-qualify your potential clients? Share in the comments below.

---
Want to find out what goes on in minds of your prospective clients?