In today's Agent Insights post, Patricia Kennedy - a Real Estate Agent at Evers & Company Real Estate in Washington DC - talks about the do's and dont's for newbie agents. If you're a new real estate agent, read this post carefully and learn what you can do to be accepted in the industry with open arms.
Here's Patricia: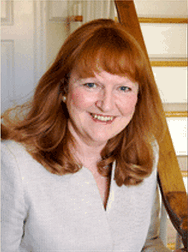 The other day, I got a mailing from an agent who works in an office where I know almost all of the agents, but I didn't recognize his name.
The blurb made it sound like he'd been around for ages. According to his mailing, he was a long time resident of Washington whose knowledge of the city and decades of experience in sales and marketing would make your next move a breeze.
Now I was curious. Who is this guy?
To satisfy my curiousity, I went to the Washington DC real estate commission site and looked him up. It turns out he was attempting to market and sell something, but what... I wasn't sure. Used cars? Haberdashery? Plumbing parts? Pharmaceuticals? Whatever it was, it wasn't real estate, because the ink was barely dry on his newly minted real estate license.
One of the biggest criticisms we face as an industry is the ease with which one can get into the business of listing and selling real estate. Here in DC, there is a 60-hour course and an easy test - and the 60-hour course doesn't teach you a thing about how to be a successful real estate agent, it merely teaches you how to pass the easy test.
So then, how do you learn how to list and sell real estate and attract clients?
Well, misleading your target market about your experience and knowledge is not what I would recommend. In fact, I would say that is a huge new real estate agent mistake - and if you make it, it may be hard for you to get back into good graces with agents who have put in their time.
While the agent whose mailing I received did not say anything that was a big, black lie - what he wrote was extremely misleading. You don't need to say, "Hi! I'm a neighbor and a clueless, brand new, pea green Realtor who would love to learn the ropes trying to sell your most valuable possession..." but at the same time, you shouldn't make it sound like you've been at it for 30 years when it's been more like 30 days!
Had he focused on his marketing plan or the services he could provide, he could have made an effective pitch that was honest.
Over my years in the business, I've run into some fabulous newbies who did themselves and their professions proud. Many apprenticed with an experienced agent or a team, which is a great way to learn the ropes. In fact, many companies require new agents to share transactions with a mentor who goes with them to listing appointments and helps them with their pricing, marketing plans and the daunting paperwork it takes to get a house sold these days.
On the flip side - vets need to keep in mind that newbies have a lot to offer.
There is something fabulous about that new agent energy. A good newbie will work a lot harder than the rest of us, not just because they have to (it takes a lot more work while you don't know you're doing), but because they love the new challenges. They think outside the box because they've never been inside one, at least not in real estate. And in many ways, a new agent can be a better choice than someone who has become cynical and jaded - and sometimes it doesn't take very long to get that way!
Finally, we all bring something with us from our past experiences, whether we've been nurses, teachers, diplomats or moms. But for the first couple of years, we do not bring knowledge of complicated real estate transactions. To get that, you might need to team up, at least for a time, with a colleague who has the seasoning that new licensees lack.
My advice to new real estate agents? Don't brag about your real estate experience until you actually have some and you'll get a lot more respect from agents who've been in the industry for a while. Believe me, you want us on your side.
Want to learn more about Patricia? Visit her website, www.housepat.com.
---
Like this post?