In order to adequately grow your business, you need to consistently find new ways to connect with your customers. And having a name and a logo just isn't enough anymore. Branding is what ultimately sets you apart from the competition.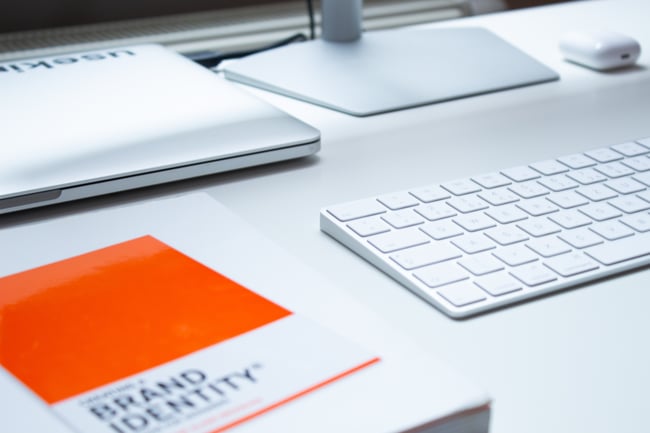 Contrary to popular belief, branding isn't just a strategy employed by retail powerhouses like Levi's and Nike. In fact, it's a key factor to ensure long-term real estate success.
But how do you go about establishing your real estate brand identity? Here are some of the top real estate branding strategies you can use to increase exposure, boost leads, and help you stand out in even the most competitive market.
Easy and Effective Real Estate Branding Ideas
Monitor Your Competition
It's always a good idea keep a close eye on your opponents. What are other real estate agents in your area doing? Are their websites user-friendly? How often do they post on social media? By taking note of what your competitors are doing, you can avoid potential missteps and set yourself up for success.
Share Original, Relevant Content
The best content provides solutions to your clients' problems. Consider producing an eBook like "Top X things new homeowners should consider before buying" or "X tips on choosing the right neighborhood for you." Offering free eBooks in exchange for an email address is a great way to capture leads and drive organic traffic through SEO.
Optimize Your Site for Mobile
These days, consumers spend most of their time on mobile devices. That's why it's vital that your website is mobile friendly. Even better, consider launching a mobile app that potential buyers can use to research property listings and easily share your content on social media.
Be Consistent
One of the most critical aspects to keep in mind when building a brand is consistency. Your real estate brand needs to translate across all mediums—accurately reflecting the core values of your business, as well as the experience your clients can expect.
Use High-Quality Images
In real estate, perception is of the utmost importance. If you want to convey yourself as a high-end real estate professional, your images need to be high-quality too. Not only does it engage leads, but it can help convert them into buyers more quickly.
---
Want to get your real estate branding on the right track?
Find out how Zurple can help.