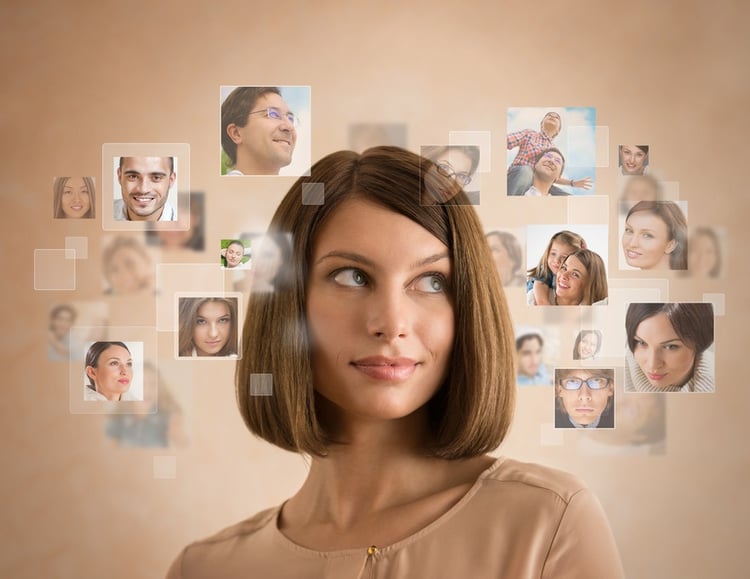 If you enjoy getting requests from people to connect on LinkedIn, you are not alone. Every new connection presents an exciting opportunity to build a fruitful alliance or meaningful relationship that can be nurtured over time.
You can also be proactive about LinkedIn relationship building by sending out invitations to people you have something in common with or who you have met at one of networking or professional events (virtually or in person). If you want people to accept your invitation to connect right away, be sure to send a personalized invitation that explains how you know each other. Making meaningful connections on LinkedIn goes far beyond sending requests, and there are several steps you can take to optimize your networking strategy.
LinkedIn for Real Estate Agents - 5 Rules for Success:
Use a Professional Headshot

Don't use a candid or a group photo. Instead, opt for a professional headshot. Images of your mid-section (yes, unfortunately those profile pictures do exist on LinkedIn), your dog or your company logo are not advised. You want to give your potential contacts an opportunity to connect with you as a real person even if you only met via a webinar or e-mail exchange.


Pro Tip:
Use our free "Headshot Best Practices Guide" for best results.
Click here to request a free copy.

Thoroughly Fill Out Your Profile

Before you start sending requests to connect, make it a priority to populate your profile with some basic facts about your professional background and education. If someone you send a connection request to, doesn't know you – you need to make sure your profile provides enough information that new contacts learn who you are.

Connect With at Least 100 People

Even if you are just starting out on LinkedIn, focus on connecting with those people you already know, like fellow agents, existing clients and even friends and family members. Once you've established a baseline group of connections, you can begin to reach out to a more diverse group of contacts.

Show Off Your Skills

Ask your clients, fellow agents and vendors you work with for recommendations. You want other people to showcase your achievements and skills to your potential connections.

Join Relevant Groups

Add value to group discussions and establish your expertise in a group – then make new connections by sending requests to other active group members you've interacted with.
The bottom line is, people want to connect with the real you - so you need to put in some time to build the groundwork that will make a positive first impression. By doing so, you'll position yourself to get real estate leads - who will eventually become loyal clients. That is, if you play your cards right!
What do you plan to do to optimize your LinkedIn profile?

---
Interested in learning more about lead to client conversion?