In today's Agent Insights - Eric Kodner, a Real Estate Broker / Owner at Madeline Island Realty in Wisconsin and Minnesota, talks about how to deal with stubborn clientele who are unwilling to compromise.
Here's Eric:
We live in the era of the tough guy (or gal).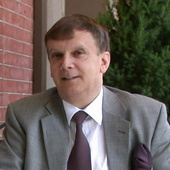 We've all probably encountered this more than once in the course of real estate negotiations. Whether it's a seller who is absolutely unwilling to compromise or a buyer who is completely unrealistic and inflexible - the end result is the same.
I counsel my clients that success in any real estate transaction begins with setting achievable goals and having realistic expectations.
That requires parties to a transaction who are willing to negotiate. Unfortunately, some folks just don't understand what negotiating is.
Some examples of what might be considered the "tough guy behavior" in real estate:
Listing a home "as-is":
The seller draws a line in the sand before the first property showing, essentially saying "whatever you find wrong with the house, don't ask me to fix anything or spend a cent. It's your problem. End of subject".
Refusing to negotiate on price:
The buyer who instructs their agent to tell the seller "this is my one and only offer. Don't bother to counter it" - In this instance, it's the buyer who is drawing a line in the sand.
The offer (or counteroffer) with a 24 hour deadline for response:
The party writing this kind of offer is saying "don't take too much time to think about it, just give me what I want". This type of a short-term deadline sends the message that the person making the offier is insecure and afraid.
The tough guy is a deal-killer and, to some extent, a bully. Tough guy behavior resembles the way dogs bark and growl or bare their fangs when they are afraid. He (or she) wants to win something and they figure the best and easiest way to win is to start a conversation by flatly refusing to negotiate. Their plan is to implement simple scare tactic in the hopes that will produce a positive result.
And who does the tough guy deliver this tough message to? Their listing agent (or buyer's agent) is the one who is the tough guy's proxy, the one who is expected to actually deliver the warning. The tough guy expects their agent to bark, growl and bare their fangs to anyone who dares to propose an offer or a counteroffer. It's a "my way or the highway" mentality.
So what should a real estate agent tell their client who turns out to be a tough guy?
Counsel the tough guy or gal to show some degree of willingness to compromise.

Let them know that in the end, the problem with being an all-or-nothing negotiator is that you greatly increase the risk that you'll wind up with nothing. You may fail to get this message across, but if you succeed, you'll be doing your client a favor.
All you can do is give it your best effort to guide your clients and provide proper expectations to set them up for success!
To learn more about Eric Kodner, visit his website: www.wayzatalakesrealty.com
---
Like this post?
Download a free copy of our Agent Insights eBook!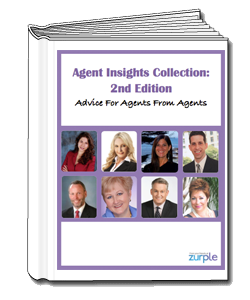 Don't have the 1st Edition yet?
Download it here (it's free!)