This week's Agent Insights is focused on what may well be the next big real estate trend - independent Brokers. We've gone straight to the source and found an Independent Broker - Cynthia Larsen - to find out what the buzz is all about.
Here's Cynthia: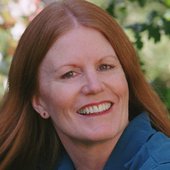 I just met with potential buyers who found me on Google. When I asked how they came across my brokerage, they said they searched for an independent broker in Sonoma County. They found four in their initial search, and after poking around a bit, they decided to call me.
"Why me?" I asked.
This is how they explained it.
I'm an independent broker

My new clients found me on Google because my title is one of the first things I state in every profile I have. That includes Active Rain, Linked-In, Yelp ... everywhere I can think of. And why does this matter to buyers and sellers? Because they know that an independent broker is free to negotiate ... buyers and sellers have figured this out, folks.



I have my own website.

I'll be the first person to tell you that I have seen much better looking websites, but mine has two things going for me. It's mobile friendly and it provides IDX that doesn't require registration. Visitors have the option to create an account, but they aren't forced to. This particular buyer seemed to be very tired of corporate provided websites that had pop ups and prompts every two seconds.



I blog.

And more importantly, I have blogged recently. I don't blog as often as some, but it hasn't been two years since my last post. By reading my blogs, this buyer got to know me. They had already figured out my personality and knew that I had robust knowledge of my local real estate market.
So are Independent Brokers trending?
You tell me. This is the third time this year that I have been chosen to represent a buyer or seller because of my Independent Broker status. I didn't see this trend coming, but I am so happy to be where I am right now. If you have been thinking about earning a broker license and starting your own business, I can't think of a better time to do so. If you ask me, I'd say Independent Brokers are definitely trending.
Cynthia Larsen is an independent real estate broker based in Cotati, CA where she has lived and worked for the past 26 years. One of her passions is to help the aging community plan for the future. Cynthia is knowledgeable about barrier free environments, universal design and home customization that involves everything from widening doors and hallways to installing lifts and elevators. To learn more about Cynthia, visit her Active Rain profile at www.activerain.trulia.com/profile/cynthialarsen.
---

Like this post? Check out our free 37 page Agent Insights eBook!


---

Do you want to be the next guest blogger in our Agent Insight series? We want to hear from you!