In this edition of Agent Insights, Las Vegas Realtor®, Kym E. Booke, shares her insights on the new Real Estate tech start-up, Opendoor and how it's impacting agents.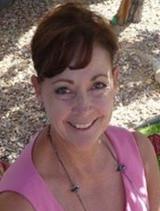 Technology has permeated just about every industry in the world and real estate is no exception. Sites like Zillow and Trulia have long been used to connect sellers, agents, and buyers. Now, a new site, Opendoor promises to remove the stress and uncertainty out of buying or selling your home. The question is whether this will help make home buying easier or be detrimental to real estate agents around the country.

What is Opendoor?


Started in March of 2014, Opendoor is a real estate service currently operating in Phoenix and Dallas-Fort Worth (and soon to be Vegas). It is led by CEO Eric Wu and executive chairman Keith Rabois, and funded by Khosla Ventures, GGV Capital and Access Industries. Properties that are eligible include single family homes built after 1960 that are priced between $125,000 and $500,000.


How does it work?


● The seller requests a quote for their home. Opendoor then uses a proprietary algorithm todetermine a fair price to offer the sellers.

● Once the seller accepts the offer, inspectors are sent out to confirm the home's condition.
Once confirmed, they prepare a closing date between 3 and 60 days later (depending on the likes of the homeowner) and they pay in cash.

● Fees include a service fee of 6% plus an additional fee that depends on how risky the
transaction is. These fees together come to between 8% and 12% of the sale price.

● Opendoor then makes any necessary changes to the home before putting it on the market. Buyers do not pay any fees or commissions.

Home sellers that have already signed with an agent are still eligible to sell through Opendoor, however they will pay more in fees than simply selling through an agent, and will walk away with less money at closing.

What Does Opendoor Mean for Real Estate Agents?

Agents working in the markets where Opendoor is active are already seeing potential changes affecting the industry. As with all tech innovation, the good comes with an equal share of bad:

Pros

● Ease of showing: Since there is no need to schedule a showing once the home is on the
market, agents are able to show more homes with less effort.

● A guaranteed sale: If your client's home fits within the requirements, an offer will be made
and once accepted, they can close in under 60 days.

● Agents receive a 25% commission (0.75% of the purchase price) when they refer an
unrepresented seller to Opendoor.

Cons

● Opendoor may look to cut out the middleman and offer discounts if buyers or sellers are
unrepresented, stating that agents are unnecessary and their commissions too high.

● If sellers can "unload" their home within days, they may be less patient with the steps of a
traditional real estate agent sale in areas such as:

○ Getting their home into saleable condition
○ Staging it and leaving the home for potential buyers to view
○ Waiting weeks (sometimes months) that it could take to sell

Technology continues to infiltrate the real estate market with SolutionStar, a profitable division of Nationstar Mortgage Holdings , getting ready to relaunch HomeSearch.com (now Xome.com ), which allows people to purchase a home over the internet.
It's still unclear on how and where this technology will affect the industry, but affect it, it will. For real estate agents considering Opendoor, success lies in the application of the technology that best serves their client.


---
Kym E. Booke, a CNE designated Realtor® in Las Vegas, offers homeowners experienced assistance throughout the Vegas Valley and its surrounding areas. For more great blog articles from Kym, check out her real estate blog here.