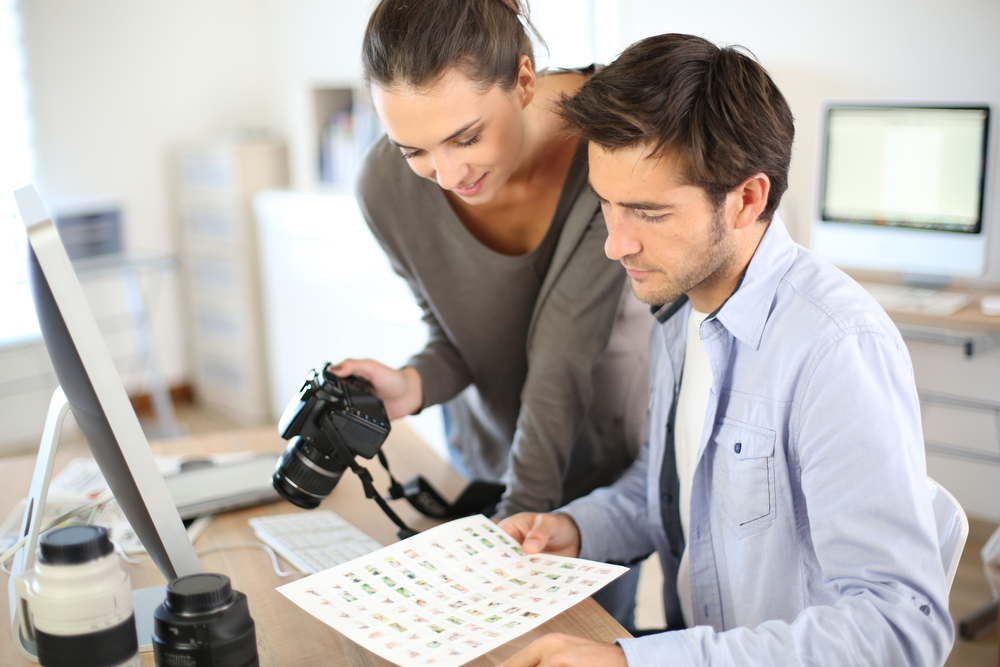 A picture is worth a thousand words - unfortunately, bad real estate photography can speak volumes about a property you've listed to online prospects. Most buyers do their research online well before talking to a real estate agent. If your real estate photography is sub par, you're instantly making a bad first impression (and most likely keeping your clients listing from selling quickly). We've all seen examples of bad or sloppy real estate photography – you know you can do better!
Here's How to Make Your Real Estate Photography Look Professional:
De-Clutter and De-Personalize
When buyers are looking at your listings, they are trying to imagine themselves living there. That's hard to do when you're looking at disorganized pictures featuring someone's beloved brightly colored accent wall. Keep things clean and organized so that potential buyers can use their imagination on a blank slate.
Use a Wide-Angle Lens
Several professional real estate photographers suggest using a wide-angle lens in your real estate photography. Why? You can take a picture to show prospective buyers more of the room, and give them a more accurate idea of the space they're viewing online. This is a better option than a fish-eye lens, for example. You don't want your listing to appear deceptively large, only to disappoint buyers in person.
Invest in Editing
Capturing the perfect picture is only half the work – don't skimp on editing! Tools like Adobe Photoshop are great for touching up pictures and making bad lighting brighter. Good lighting can make the difference between an attractive or an unattractive photo (see below):
Not sure where to start editing on your own? Adobe offers presets so you can develop your own editing style, or use a template of someone else's to brighten up your real estate photography.
Don't Be Afraid to Outsource
Professionals are there for a reason. If you want to ensure the best possible quality, you don't need to become a pro overnight – consider hiring a third party. There are freelancers available on sites like Fiverr who can help with a room, a house, or more. Professionals have spent years perfecting their shooting techniques and editing styles. If you feel overwhelmed by real estate photography, don't get lazy and use bad photography – use a professional.
When you take the time to create quality photography for your seller client's listings, you are investing in your business and how it's perceived to potential buyers online. Attention to detail, clean and staged homes, the right camera lens, and investing in the editing process all make a world of difference in your listing photography. Potential buyers are more likely to click on listings that catch their eye – make your listing stand out with quality real estate photography.
---
Looking for more ideas?
Check out the 2019 strategy guideline for real estate agents: