Millennials are transforming the real estate market. Not only do they have higher expectations than generations past, but they are also ambitious, achievement-oriented, and always on-the-go. In fact, as of 2017, millennials have become the largest age group of homebuyers in the United States. Thus, it's more important than ever for real estate professionals to reassess their marketing strategies and connect with their tech savvy, Generation Y clients.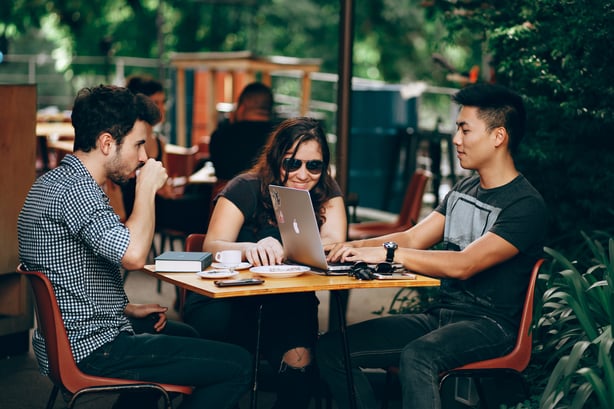 Marketing to Millennials: Top Tips for New Agents
Expand Your Social Media Presence
Navigating social platforms has become second nature to millennials. And these days, having a robust social media presence is the key to success in a dynamic market where everyone from first-time buyers to expanding families wants to find their dream home within budget. That's why it's so it is critical for real estate agents to deliver realistic home options to them where they are spending the most time online—Facebook, Instagram, Pinterest, YouTube, etc. To maximize your results, make sure your millennial prospects don't have to dig to find the information they're looking for. Also keep in mind that videos and photos that include strong visuals and feature amenities like outdoor spaces and eco-friendly fixtures will carry a lot of weight.
Launch a Blog
The benefits of blogging for real estate are countless. When you incorporate great content into your overall marketing strategy, your blog will automatically become a magnet for potential millennial home buyers and sellers in your area. It's not only a cost-effective and efficient way to get more traffic to your website, but it helps to position you as a credible resource in the real estate marketplace. You can use it as a platform to write about informative subjects like the home-buying process and local housing trends.
Send Timely and Relevant Communications
By delivering timely, relevant messages directly to your millennial clients you can communicate important news and updates and generate more revenue during the appropriate stage of their homebuying journey. For example, if a millennial real estate lead is looking for a specific type of property in a specific neighborhood - be sure to send them immediate updates as soon as a new property is available on the market. Millennials value when real estate agents are quick to respond, so don't dilly dally with your communication! Zurple has developed software to automatically communicate with your leads in real time to help guide them from "just looking" to "I'm ready to look at a home!".
---
Looking for a more efficient way to market to your millennial clients? Find out how Zurple can help.