Welcome to this week's issue of Agent Insights! Today, Doug Rogers - an agent out of Louisiana - will be sharing real estate agent advice on how to deal with the inevitable stress that comes along with constant high-stakes work. Take a deep breath...
Here's Doug: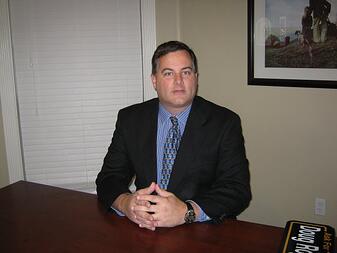 Perhaps it's the fact that most of us are independent contractors - or maybe because our compensation only comes at the end of a long and winding escrow road. Either way, real estate can be stressful.

When stress comes calling - reduced productivity, burnout and disappointment often follow. Unchecked stress can lead to all kinds of challenges - and in some cases it gets so bad that it leads to a quick exit from the field, especially for newbies.



Let's talk about some practical ways to manage stress.

Make a schedule and stick to it --

Arrive in your office at the same time every day (I strongly suggest early morning). Start prospecting at the same time, follow-up at the same time, etc. Stay in control of your day to maximize your productivity and to avoid moving from one crisis to the next.

Pro Tip:
Reduce stress by planning ahead!





Exercise --

Sometimes you just need a little mental break to get back on the fast track. Right now it is a cool 95 degrees in Louisiana so running outdoors does not sound appealing in the slightest - but even a brief stroll around the block can be enough to recharge the battery.




Don't live and die with each deal --

In all honesty, this is one I still struggle with. But one of the reasons we are paid is for our objectivity and you can't be objective if you are more nervous about closing than your client is. What's the best way to avoid the closing jitters? Keep multiple deals in escrow.




Make it a priority to disconnect --

With my early morning schedule, nothing good comes from critical thinking after 9pm. Each day, I turn my business phone off after a certain time.

My philosophy is that there is no such thing as a real estate emergency. In most cases, you can't do anything about the issue at hand until the next day anyway. Just remember - the bum appraisal will still be there in the morning -- go spend some time with your family or your favorite book.




Set realistic expectations --

Did you sell 3 homes in 2013? A production goal of 50 closes in 2014 will likely leave you frustrated. Be realistic with your goals - think baby steps.

Zurple Tip:
It's good practice to have a realistic goal along with a secondary stretch goal to keep you reaching for the stars. Just make sure you don't lose momentum if you aren't on pace to meet your stretch goal.




Be the early bird --

I get to the office before 6:30 in the morning. It's early, but it gives me a chance to put out fires before the phone starts ringing.




Laugh every day --

There are people in the world with real problems - people who do not control their own destiny. To a certain extent you do control your own destiny! Be grateful for the control and make a valiant effort to focus on humor each and every day.

Side Note:
If you ever need a good laugh - you can check out Zurple's Agent Humor board on Pinterest!


Doug makes some really great points about the negative impact stress can have on your career in the real estate industry. Try putting 3 or more of his tips into practice to reduce your day-to-day stress levels.


Prior to going into real estate in 2008, Doug was a college professor. Today, he takes pride in working with clients of all types but particularly enjoys helping first-time homebuyers. To learn more about Doug, visit his website at www.LouisianaHouseHunter.com.
Want more like this?
Check out our entire Agent Insights series!
---

Like this post? Get our free 37 page Agent Insights eBook!


---