The purpose of marketing and advertising is to encourage someone to take action (hence the phrase "call to action"). However, despite being perhaps the single-most important element of a pitch, calls to action are routinely ignored, rarely tested, and one of the most under-utilized elements of a real estate website.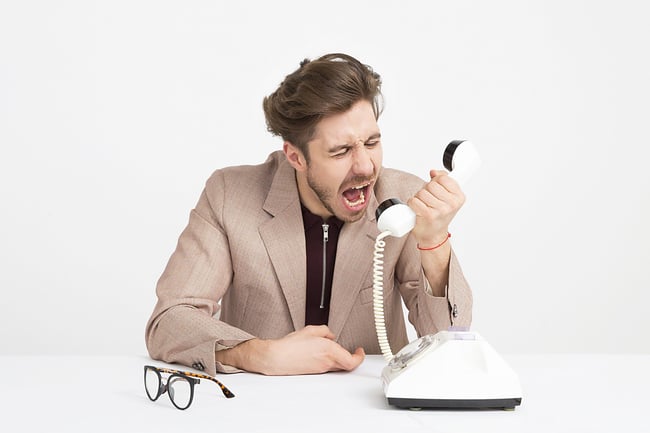 Without a clear call to action, even the most punchy, persuasive, copy will be overlooked. After all, how can a prospect learn more about you and your services if they're not prompted to do so? A few carefully selected words can give your business credibility, capture real estate leads, and keep you top of mind.
Real Estate Calls to Action
What is a Call to Action?
A call to action is defined as a prompt on a website aiming to incite a response from the user and encourage them to take some specified action. Typically expressed as a command or action phrase, such as "Click Here" or "Buy Now," calls to action often take the form of a button or hyperlink.
What Makes a Good Call to Action?
A click worthy call to action clearly communicates what the potential real estate lead should expect when they take the intended action. Here are some guidelines to keep in mind when crafting your calls to action:
Don't be afraid to be bold. Using large buttons and contrasting colors will ensure that it passes the squint test.
Strike a balance between creativity and simplicity. Remind the reader what's in it for them, while also making the call to action persuasive and exciting.
Avoid confusing the reader with multiple offers or options. The call to action needs to be isolated and unmissable.
Commonly Used Real Estate Calls to Action
Don't make the common mistake of complicating the calls to action. The majority of visitors of real estate websites are usually looking to perform one or more of the following actions:
View properties
Get a home valuation
Learn more about neighborhoods, schools, and amenities
Obtain mortgage information
Contact a real estate agent
Done right, calls to action can be a low-cost way to bring in several quality real estate leads!

---
Here's an effective call to action: CLICK BELOW to generate more real estate leads: