In today's Agent Insights post, Florida Broker Beth Atalay offers advice on best real estate lead follow up practices that will prevent leads from getting annoyed with you.
Here's Beth: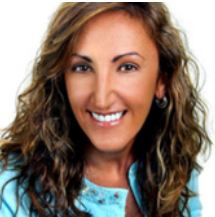 Most of us receive phone calls, emails, text messages and even Facebook messages asking for our business. I don't know about you - but the companies I receive solicitation calls and messages from are typically not large companies like Apple, Microsoft or Bloomingdale.
The ones that consistently call are the ones I do not want to do business with, and truth be told, their constant phone calls are very annoying. To remedy the situation, I block their calls and send their emails to my Spam.
For the past few weeks, I'd been receiving calls from one company on a daily basis. Finally today, I asked the person who was calling if he enjoyed annoying people. I understand that he's following orders and has to meet his quota - but I also understand that you should follow basic rules of common sense in how often you reach out.
So is it OK to follow up?
Absolutely! In fact, it is expected that we do so, but the method of delivery makes all the difference. While there's nothing wrong with being persistent, it is very easy to cross the line and begin to annoy people we're trying to get business from. To avoid this common pitfall, here are some tips I use when it comes to following up the "right way".
Tip 1: Being Persistent Doesn't Mean Every Day


If you show up in my email, on my phone, in my LinkedIn inbox and on my Facebook page every day asking for business, you're not getting a dime from me - because you are annoying! We all have busy schedules - and it's normal to prioritize our tasks. When you contact a lead - don't worry if you don't get an immediate response. Give them time to catch up and if you haven't heard within 3-5 days, then you can follow up.

Tip 2: Ask If You Should Stop Contacting Them


Politely ask unresponsive leads if they'd like you to stop contacting them. If they say yes, be sure to leave the ball in their court so they know how to reach out to you if there's ever a change. They will appreciate you for asking.



Tip 3: Try Different Methods of Reaching Out

Some people simply don't read emails, they prefer phone calls - others don't like the phone and prefer face-to-face contact. Ask leads which method of communication they prefer and be sure to cater your outreach to suit their wants and needs.



Tip 4: Be Different Than Others


There are hundreds of other agents who can reach out to the same lead you're trying to engage and claim to be the best of the best. Be different and showcase why leads should work with you in your follow up communications.
Our time is valuable and we don't appreciate those who waste it... so be conscious of your leads' time when you follow up with them. Be persistent in a good way, but don't be annoying!
To learn more about Beth Atalay, visit her website at www.wheretoliveinorlando.com.
---
Like this post? There's more where that came from!
Download a free copy of our 37 page Agent Insights eBook: