There is nothing cheesier than seeing the word "Spooktacular" plastered all over a Halloween marketing campaign. As a real estate agent that is in touch with their audience, you know better than to put your real estate prospects through this. Well, what SHOULD you do for your real estate marketing campaigns this Halloween?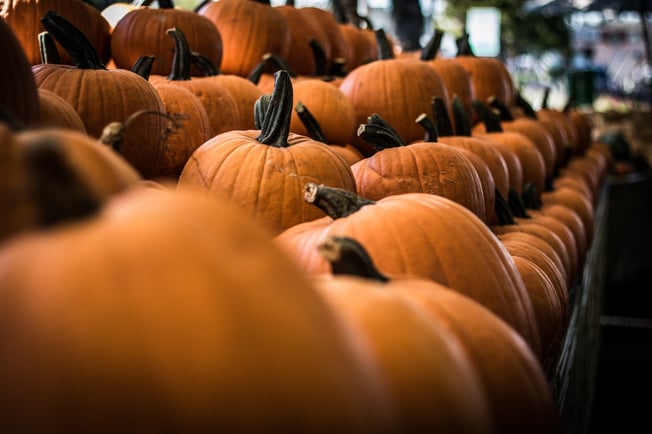 Here are Real Estate Marketing Ideas for Halloween 2019
1. Halloween Themed Contest
There is no better way to generate user created content than by running a contest. Pumpkin carving, best costume, best Halloween decorations are great topics. Pair that with a branded hashtag on Instagram, and now suddenly there are more eyeballs on your account. Most people would appreciate a Halloween-themed prize too such as a Party City gift card or Amazon gift card to buy decorations or last-minute costumes.
2. Decorated "For Sale" Sign
You want to advise your sellers not to over-decorate their home, as the fake ghosts can ruin the curb appeal and scare away potential buyers. Instead, during the week of Halloween, allow your sellers to go crazy with your sign post. It will help highlight that the listing is for sale, and parents will make note when they are walking their kids door to door.
3. Haunted Open House
Collaborate with a local business that has the extra space to set up a "haunted house". We would not recommend using a live listing, as it will not showcase the home in the best light. Having a haunted house for the kids to explore is a great way to meet parents in the neighborhood, expand your network, and perhaps gain a few referrals.
4. Halloween Safety Pop-by Gifts
If you are an agent that door knocks, then you should sneak in some Halloween safety gifts. A small card with a general list of safety rules and a glowstick is a very affordable gesture. Do this BEFORE Halloween, please don't use Trick-or-Treating with your kids as an excuse to door knock for leads.
5. Share Costume Ideas on Social Media
There will always be one or two people who will be scrounging for last minute gifts. Why not give them ideas throughout the month by posting a DIY costume idea per week? This is a great way to increase your reach as these posts will get shared with other people outside of your network.
---
Need Seller Leads This Fall? Learn How Zurple Can Help.