In today's Agent Insights - Rhonda Hollifield, a Real Estate Agent in Hendersonville, North Carolina - provides tips for a creative open house to help you wow potential buyers.

Here's Rhonda: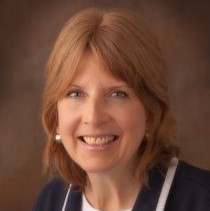 Getting a property ready for an open house or showing takes a bit of determination — especially when it comes to paring down all the 'stuff' that has accumulated through the years. As an agent, you and your sellers go through a push-pull process. You know that you need to have clean surfaces but it's a struggle to create those clean surfaces without building clutter piles. But it's critical, so you do it.

So, after that's all done, are you ready for showings?

Not quite.
Follow these three tips to have a successful open house:
Treat your open house like a theatrical production:Showings and open houses are a bit like concerts and plays. They're presentations, which (hopefully) result in an experience that is pleasurable for the attendees. In order for that to happen, there must be workers who prepare for the event behind the scenes.

When successful, their efforts are invisible — a "hit" show seems to progress effortlessly, all on it's own. The key to being successful is to focus on the audience, not the cast members or crew. For home showings, that means thinking about what the prospective buyer (the audience) will encounter as he or she walks from room to room.



Think about children:

Prospects who bring their children usually mean business. You should ensure that your home is free of potential child hazards before showings - just as you would child-proof for family member visits. Eliminate unnecessarily long extension cords, tempting (and sharp) fireplace pokers, knickknacks small enough to be choking hazards and any other dangerous items that might attract little fingers.




Create abundance of storage:

Clear as much of the half-used debris from cabinets and shelves as possible. Try to make them look like the spacious ones you see on HGTV to impress your "audience" with the abundance of storage. Don't forget detail areas - like the medicine cabinet or junk drawer. Also - d

on't give over-curious visitors reason to pry.

Be sure to securely stow any items with personal information on them like medicine or bills. Everything will look organized and your private information will be secure. To be extra safe with any valuables like jewelry, you may want to get a lock box for added security.


After you complete these steps - when you do walk-throughs imagining you're a first-time visitor, you will find that you're able to relax and enjoy the space. Make sure you follow these steps at your next open house and for the best results.
---
Like this post?
Download a free copy of our Agent Insights eBook!