In today's Agent Insights - Shannon Milligan, a Real Estate Agent at RVA Home Team in Virginia (and 2nd time guest blogger), provides some real estate marketing tips of having a voicemail that sells you and your business.
Here's Shannon: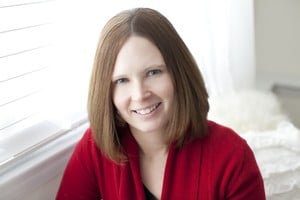 As Realtors - we all know that our chances of converting a lead into a client are much higher when we respond quickly to an inquiry. Ideally, agents would grab every call they receive right away. However, unless you are fortunate enough to have the marketing budget to hire a 24/7 call service, you likely miss calls from time to time. I know with my own business, I miss calls when I'm in meetings, touring homes, in a listing appointment, with a contractor or at a closing table.
So what's an agent to do?
Let your voicemail sell YOU
If you simply can not take a call, then you need to allow your voicemail to sell you and your business! No, I'm not implying that you leave your resume as your outgoing message. Rather that you use your voicemail message as an opportunity to make a fabulous first impression on new leads - the type of impression that will stay front of mind.
We have all heard about elevator speeches, you know, the "if you only have 30-45 seconds to share what you do and how you do it" speech - but creating an effective one is a difficult concept to master and many fall flat. I know that I have struggled to get my message, my value proposition and my brand across in such a short time. But - your voicemail is the perfect opportunity to perfect your speech because you have time to think about WHAT you would like to say and HOW you want to say it!
Crafting your perfect voicemail
Make sure you impart how important the caller is to you. You want to leave them with the impression that you care, because you DO care! Explain why you are not able to get to the phone without sounding boastful, let them know how soon you'll be able to return their call and make a statement about how you run your business.
So Shannon - what does your voicemail say?
Good question! Here is a transcript of my voicemail:
"Hi!

You've reached Shannon Milligan at the RVA Home Team with Keller Williams Realty.

I'm sorry I missed your call. I'm out with another client giving them the same great, personal attention I would like to give you. If you will please leave me your name, number and a brief message, I promise to get back to you as soon as possible - within 24 hours.
Thank you again for the call and I look forward to speaking with you."
My voicemail rules:
Make sure you state your name so callers know they reached the correct person.
Make sure your message clearly portrays your work style and ethic so callers know what to expect when working with you - this is your opportunity to set expectations.
Always ask for their name and number to make sure you're able to follow-up on the message
Give them an accurate time frame on when they can expect to hear back from you.
It's not complicated, but recording a thoughtful voicemail message can be just the thing that sets you apart from competitors who don't take the time to do so.
About Shannon:
Having personally bought or sold 10 properties over the last 12 years, Shannon knows a thing or two about customer service in the real estate industry. After seeing a void during those personal transactions, Shannon set out to create a different approach to real estate. Like Shannon's post and want to learn more about her? Visit her website at www.rvahometeam.com.
---
Like this post?