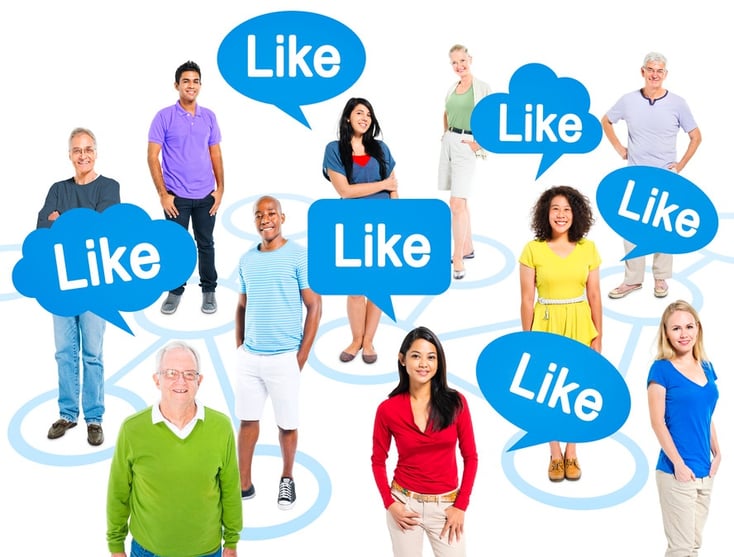 Having a Facebook business page and providing a link to it on your website (among other places) is only the beginning. You need to create on-going engagement and nurture your Facebook community. Your Likes will eventually convert into leads if you're consistent and authentic. Don't create noise – provide content of value to your target audience.
Here are 5 ways to make your Facebook page come alive:
Post updates that provide value


Don't be a catch-all Facebook page. Make a conscious decision to be hyperlocal and focused on your niche. Don't get distracted. It takes discipline. You'll be tempted to be all things to all people – don't be. It's not going to bring you quality leads.


Create content that answers questions

As an expert in your area and in your niche, you know what questions can crop up. Be proactive and answer them in bite-sized Facebook updates on your page. You can then re-purpose them into a series of evergreen blog posts.


Share information from your other online channels

You establish yourself as an authority by creating valuable and relevant content. It can be tweets, updates, blog posts or videos. Share content from other online channels and platforms on your Facebook page. Show your versatility and strong online presence.


Have a call to action that engages and converts

Direct your audience and prompt your followers to take action as they're consuming your content. It doesn't have to be a direct offer of your services. Invite them to download a checklist for getting their house ready or an eGuide on the steps involved in a house sale. You want your followers to go to your website and leave their contact information there so you can start nurturing them.


Diversify and experiment with different types of updates

People who Like and follow your Facebook page consume content in different ways. Some people like images, others are into inspirational quotes and there are those who favor text-only updates. Cater to all of them by sharing your hyperlocal highly focused content in a variety of media and formats.


You are in control and you know what you need to do. Go and do it!
To your Facebook marketing success!
What content has engaged your Facebook audience? Share in the comments below.
---
Want help conquering Facebook?