In today's Agent Insights - Chris Ann Cleland - an Associate Broker in Northern Virginia, shares a short story that teaches the importance of remaining polite in courteous in today's Real Estate market.
Here's Chris:
Responding to a Wanna-Be FSBO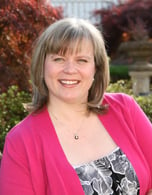 Just a few days ago I received a call from a Just Sold postcard I mailed out to my farm area (I love it when those marketing pieces make the phone ring). The voice on the other end of the phone, a soon-to-be seller, asked if I still had buyers for that type of home.
Confused, I asked the homeowner what the address of the property on the postcard to which he was responding. I had sent out two around that time and one was about a buyer I had represented in the purchase of another home in the neighborhood. I thought he may actually be calling from that buyer postcard. That wasn't the one that made him call. It was for a listing I had also just sold. I explained that I didn't, but asked if he was interested in selling.
What he explained to me might have upset a lot of agents. He wanted to sell his own home. He had done it before and so had his parents, so he didn't feel the need for a listing agent. Just wanted to see if I had a buyer.
Recoiling at his confidence in selling For Sale By Owner would have been easy. It can be annoying to hear home owners tell you, either directly or in a round about way, that they can do everything you do. Thankfully, I didn't have that response. I've learned after more than a decade in the business that coming across in salesy way, or telling someone that they have no idea what they are talking about is bad for business. Instead, I remained friendly and expressed an area in which he would want to do extra prepartion---the appraisal.
In a conversational way, almost as if talking peer to peer, I told him how I had pulled comps for a FSBO seller that my buyer was under contract to purchase. No one, including my buyer, wanted the appraisal to come in low. Armed with comps, this FSBO seller managed to get her perfect home to appraise $35,000 below the offer price. When the FSBO seller wanted me to argue it, I had to tell her, my client was not of the same mindset, but that she was willing to agree on a price between the appraised value and what she had originally offered. This FSBO seller missed $15,000 in sales price. And it was later discovered that the appraiser dinged her for not being exposed to the full market by going For Sale By Owner.
Needless to say, this home owner was stunned. I closed the conversation by saying, "I respect where you are coming from. When you are ready to sell, I would simply ask for the courtesy to meet with you and your wife to show you what I can do for you. If you don't find it compelling enough to hire me...no harm, no foul."
We parted in a very friendly manner. He wasn't on his heels and neither was I. Something tells me I'll at least get that courtesy of a listing appointment.
For more from Chris, check out her blog here and her website here.
---
Tired of Cold Calling FSBOs?

Zurple places the most qualified buyer and seller leads directly in front of agents. Our software generates leads from social media and search engine marketing services. Upon lead capture, our Conversations software sends personalized, data-enriched emails and text messages to leads. These messages reference everything from their past online home search history to desired neighborhoods. We're nurturing leads up to the point of conversion, so that you close more and prospect less.


See what Zurple can do for you: