Today's Agent Insights takes a look at the new consumer journey. In today's market, buyers hold all the cards. They have the option (and are using it) to do tons of research online before they even consider speaking with an agent. This shift is dramatically impacting your business, and Jimmy Chickey, a nationally recognized author blogger, is here to tell you how.
Here's Jimmy: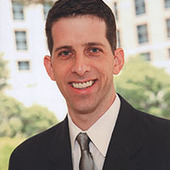 Each day, our clients are reviewing us more and more - a consumer shift that is fundamentally changing many industries, including Real Estate. Thanks to social media outlets like Facebook and Twitter, it is becoming harder and harder to 'hide' if you are a service provider that doesn't put your clients first. This could spell trouble for services like Angie's List - unless they are able to adapt to the changing landscape.
A New Way of Thinking
Remember the last time you received lousy service? If this happened to you five years ago, you might have told a couple of your friends, but that was about it. If you were really pissed off, maybe you alerted the Better Business Bureau.

Today, if that same thing happened, you would be commenting on Facebook as you're walking out the door. By the time you reached your car, your network of friends (and their friends) would already know they should avoid that business. Twitter expands that reach even more through the use of a hashtag like #lousyservice. What this means is that it is easier today to search out both the good and the bad in each industry.

Technology is changing everything. Lets say you are about to go out and look for a great restaurant. Many people today would just post on Facebook asking for suggestions. People are changing the way they search and they are counting on our friends to help them find the way. In this 'new' world, lousy agents will have a much harder time hiding their lack of skill.
What Does This Mean for the Future?
Real Estate agents, like all service providers, will have to be at the top of their game. They won't be able to rely on just name recognition and a big advertising budget. Service matters and if there is a slip up, agents have to be ready to fix the problems as quickly as possible. If not, their online reputation will suffer and they will lose business faster then ever before.
What does any of this have to do with Angie's List?
Angie's List is a great service that has the basic premise of giving you "unbiased reviews...written by real people and not anonymous users". However, in today's economy this business model has two main faults. First, while the users are 'real', they are probably not people that you know. If you go to Facebook and ask for reviews, you are getting information from people that you know and that is worth more then a review from a stranger.

The second problem with Angie's List is that they charge the user for their service. Five years ago, that made sense because there were not many other options. Today, however, most would rather get a free review from one of their friends then pay for one from someone they don't personally know.

Is this going to happen tomorrow? No, I think it will take time as people get more comfortable asking for information on the social networks. Also, if you consider that two million people are still paying for $20 a month for AOL, you'll quickly realize that this could take some time.
What You Should Do in Response to This Shift
The point is that change is out there and you want to be in front of the curve. Go out and get as many reviews as you can. Do this on multiple sites. Stand out of the crowd and show everyone that you are the local expert.
Jimmy Chickey is a technology based real estate agent based in Las Vegas that is always looking for ways to use cutting edge technology to help his clients. He is also a Nationally recognized author and blogger who writes about real estate and technology for many websites including Inman News. To read more from Jimmy, visit his blog at www.mylasvegashomesearch.com/blog.
---

Like this post? Get our free 37 page Agent Insights eBook!


---

Do you want to be the next guest blogger in our Agent Insight series? We want to hear from you!