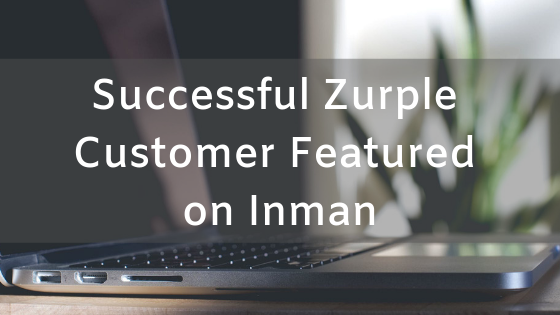 Effective follow-up is crucial to the success of your real estate business. Zurple is proud to be featured in this Inman.com article written by an outstanding client, Robert Mctague. His article outlines effective, real life application of the Zurple lead generation and follow-up programs.
"Systems such as Conversations by Zurple, connects with the consumer within minutes, so you can build a relationship much easier."
In the article, Robert goes on to discuss critical action items and mindset changes for real estate agents to improve their best business practices. He uses the saying "Real estate is the lowest paying easy work and the highest paying hard work.", and highlights five easy steps to his follow up strategy.
Zurple is excited to be highlighted as a real estate software industry leader in Robert's and thousands of agent's lead generation and nurture process.
Read the full article here!
Robert McTague is the team leader of CNY Agent Team of RealtyUSA in Syracuse NY, where he simplifies the process of buying and selling and offers assistance with marketing, coaching, and speaking.