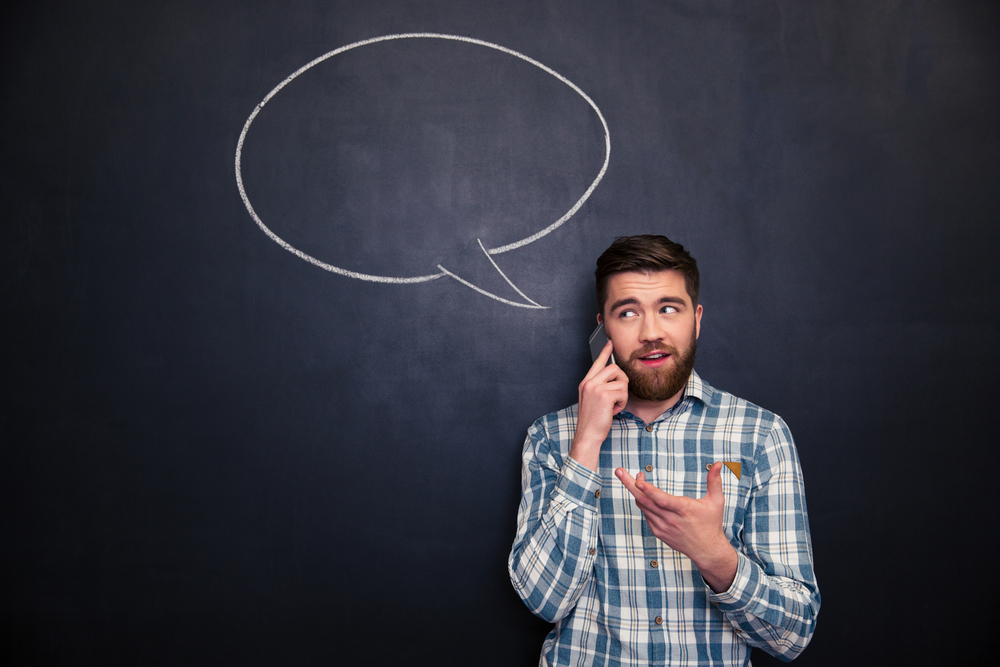 The weather is warming up, and your leads should be too. Everyone needs a go-to cold calling script, but is yours up to par? Cold calling is alive and well as an effective way to prospect real estate leads – you just need the right technique! Real estate agents are so much more than just sales people, but the ability to sell yourself and fit a client's needs is crucial. Updating your cold calling techniques can make the difference between a hang up and a new client – here's our 3 best stat-heavy tricks.
Here's 3 Tricks to Update Your Real Estate Cold Calling Script
Ask More Questions
Hubspot is a fantastic, unexpected resource for sales tips. They mentioned in a sales statistics article that "…(in) Gong's analysis of 519,000 discovery calls, there's a clear relationship between the number of questions a rep asks and their chances of success."
Your discovery call should be FULL of useful, insightful questions to your potential client. Balance this with listening to their answers, and asking follow-up questions based on their answers. Everyone appreciates being heard – asking the right questions makes your potential clients feel heard and understood.
Make the Conversation About Them
We know, you're a rockstar - your clients know that too! But for cold calling real estate leads, be sure to keep it humble. Hubspot says that "Top performing salespeople are up to 10 times likelier to use collaborative words and phrases than low-performing ones. With that in mind, default to "we," "us," "our," and "together" over "you," "I," "me," and "your."" As mentioned in the first tip, making your leads feel heard and understood is the key to a meaningful conversation that is mutually beneficial.
Come in Confident
Humble is key, but make sure to keep it confident! We learn from Hubspot statistics that using "Did I catch you at a bad time" makes you 40% less likely to book a meeting, while asking "How are you?" increases your likelihood of booking a meeting by 3.4X." That's a colossal difference! Try scripting out phrases and outlined questions to help you feel (and sound) more confident on your cold calls to buyer and seller leads.
As a real estate agent, your job is never-ending! You put in hard work to prospect, nurture, and close leads. Cold calling is a great go-to for lead prospecting, and updating your techniques through asking insightful questions, keeping the conversation revolved around them and their needs, and carrying a confidence onto the call will help you grow your business and make your own foolproof cold call script.
Need a different way to generate leads? Learn more about our Seller Lead Program!