In today's Agent Insights - Kenneth Jones - an award winning, real estate broker and appraiser shares the key differences between marketing and advertising. It's important agents understand the difference between these two in order to implement a succesful marketing strategy for their Real Estate business.
Here's Kenneth:
The difference between marketing and advertising is . . .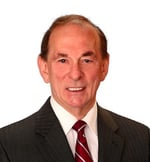 I don't want to seem like I'm prolonging what should be a simple answer, but I really want you to UNDERSTAND this - not just THINK you understand this.

We've all heard the words "marketing" and "advertising." Especially, if you're involved with selling your home, you've probably heard agents say things like, "I'll market your home . . ." In fact, if you've seen any of the pages on this website, you've seen the words "marketing" and "advertising" several times.

And, while we all "hear" those words almost everyday of our lives, for most people, they see them as meaning the same thing; a distinction without a difference. Well, they'd be wrong. Let me explain the differences.

MARKETING is the process of building a familiarity between a company, or a product, and the general public. It's the development of a relationship with the public, rather than trying to get someone to buy their product or service at that moment.

Marketing serves a far broader purpose than advertising. But, marketing also includes advertising.

Think about it; without advertising, how else would anyone know that the company, product, or service exists? But, the big difference between ads that are developed for "marketing" purposes and the ads developed for "straight advertising" are that marketing ads are only to make you aware of the company, their product, or their service. Marketing ads are not intended for you to do something or buy something, now.

Another characteristic of marketing is that this relationship building occurs through a variety of different events. The preplanned series of marketing events is commonly known as a "marketing program."

An example of a marketing program, is a company sponsoring a special tv program, or a continual series of programs, or a major sporting event, such as, the Sony Open in Hawaiigolf tournament.

In real estate brokerage, when I refer to creating a marketing program for a property that my company is trying to sell, I'm talking about making other real estate agents and the general public familiar with the property.

One example of a real estate related marketing event, is holding a Broker's Open House where I invite other active agents to a semi-social event at the home being sold. The purpose, is for them to become familiar with the property so they can match it up with one of their buyers.

Another example of marketing, is when a company buys the right to place their name on a sports arena, such as the Prudential Arena - a/k/a The Rock - home of the New Jersey Devils NHL hockey team in Newark, New Jersey. The name of this arena represents the Newark-based Prudential Insurance Company.

Some argue, that "marketing" and "branding" are the same thing. And, while they do overlap, "branding" is intended to make the public aware of the visual identity of a company, specifically their logo graphic.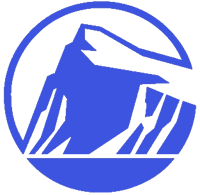 To see an example of "branding" vs. "marketing," let's go back to the Prudential Insurance Company.

While putting their name on the sports arena is an example of "marketing," their logo, which is on the side of the arena building, is an example of "branding."

So, when you see that graphic of a blue rock in that circular pattern, and you think of Prudential Insurance, you've just experienced "branding."

That's because, this image is "branded" in your brain. So, when you see this logo, you automatically associate it with Prudential Insurance.

Now, that you have an idea of the difference between marketing and branding, let me give you the distinct difference between marketing and advertising.

ADVERTISING is intended to get someone to do something, or buy something, NOW.
The best examples that distinguish advertising from marketing would be things like those supermarket ads. They're telling their prospective customers, "Here's the price you can buy this item for until "x" day." The implied message is, "If you don't buy it by "x" day, the price is going to change." The greater implication of the message is, that the price will go up - "so, you'd better buy it NOW!"

In real estate, when a home advertisement is also intended for a prospective buyer to act NOW. Commonly used terms are, "Don't miss this opportunity," and "See it before it's gone" in order to try to motivate prospective buyers to see the home being offered.

In the end, the difference between marketing and advertising, is that while marketing simply says, "this is who we are and this is what we do, "advertising stresses a sense of urgency; do something NOW before you miss the opportunity.
For more from Kenneth, check out his ActiveRain Blog and his website here.