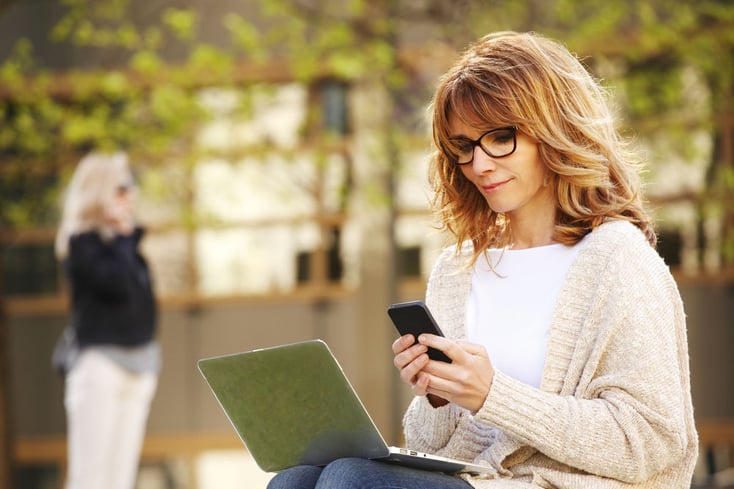 If you're anything like me, you know how important being able to work on-the-go is. For you, I imagine that between time in the field, meeting with clients, and all the driving you have to do, your time away from a desk is spread pretty thin. That's why working mobile is so crucial, you don't want to let valuable leads get cold or let opportunities go stale. The best news is that you don't even need a physical office to do this anymore.
In today's market, it is becoming more and more critical to be mobile. Why? Consider who you are trying to sell to and ask yourself this: would I want to buy from me? Am I able to be responsive no matter where I am or what I might be doing? I'll explain some advantages of having your business with you at all times, right in your pocket.

Advantages of a mobile responsive real estate business platform:
Your prospects are expecting immediate answers, deliver them!

Just woke up? Good news, you can conduct business in your PJs.

Always keep yourself in the loop with your business's comprehensive dashboard 24/7.

Save on the overhead costs of a physical office.
Since we find ourselves in the digital age, there are a few truths to keep in mind. One is that the traditional office setting is disappearing. The second is that your leads and prospects are used to getting information almost instantaneously. To keep up with these demands, you'll have to be proactive and not reactive to the shifting marketplace. Ditch the office space and embrace the digital interface!
---
Want to see how Zurple can handle lead warming and nurturing for you while you're on-the-go?