We've all disagreed with another agent's advice before. But sometimes we hear statements that make us say, "really?" With no performance standards, the Real Estate industry has several tiers of talents. We've compiled this short list of the worst of the worst advice from those lower tiered agents.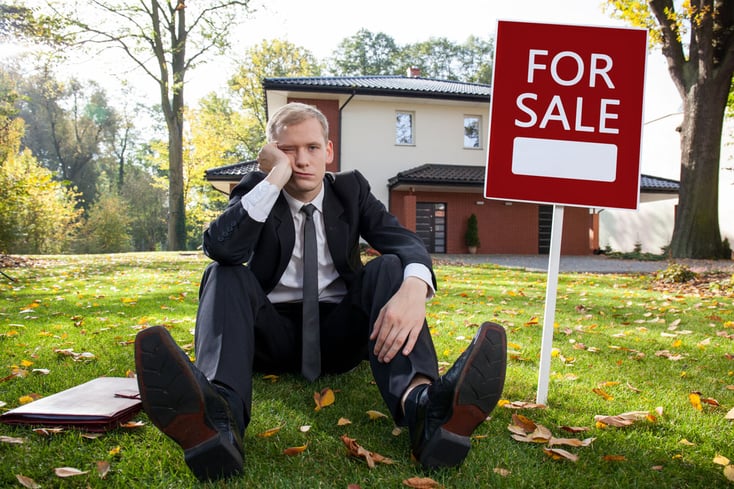 Hopefully you've never heard or said any of these one-liners:
"Never Accept an Offer Before the Open House" Savvy agents typically don't wait until an open house to make an offer. A home also losses excitement the longer it's on the market. Buyers tend to go above the list price when they think it's a hot buy.


"My Clients Are Older, I don't Need Social Media" If you are relying on only traditional marketing methods to generate leads, then you are cutting yourself short.


"List Your Home High, Because Buyers Will Always Ask for Less" Not everyone will see the beauty in your client's home. According to Trulia, if your price is too high, buyers will skip over your home all together for your neighbor's more affordable version.


"Don't Put Your House on the Market Just Yet, Prices will be Going Up" If your name isn't Janet Yellen, then you shouldn't be offering market forecasts to clients.


"____ is too Much for Marketing" As a rule of thumb, the more successful you are as an agent, the more you will be spending on marketing. In order to get others to invest in your business, you must invest in your own.


"Always Make a Lower Offer, then Negotiate Up" When you consistently lowball offers, you'll earn a reputation quickly. This may even insult sellers.


"Never Pay the Full List Price" If it's your client wants that home and they can afford the list price, then offer the list price or above. It's as simple as that.


"It's Brand New, It Doesn't Need an Inspection" If you have the best in mind for a client, then you will know that home inspections are well worth the cost, even for newer homes. Home inspection experts say, errors are not uncommon during the home building building process.


"Sometimes Buyers Don't Know What They Want" Agents who say this typically steer clients away from their dream home or push an undesired home onto buyers.


"Let's Play it By Ear" It's not everyday your client buys or sells a home, your job is to walk them through every step of the way. One of the most common negative reviews from home buyers or sellers is lack of communication or that the agent didn't simplify the appraisal/escrow/other paperwork heavy process.


"It's Okay to Have the Seller Present During the Home's Showing" According to Zillow Porchlight, this is a huge mistake. Sellers may disclose details that will make buyers reconsider.


"You Should Hire _____ 's Daughter/Son/Friend (Insert Recent College Graduate) to do Your Social Media Marketing" You college friend's daughter might have 15,000 followers on Instagram, but has she ever used Instagram to find business leads? Probably not. Either hire an experienced professional or invest in a marketing management program.
Zurple is a personalized marketing platform that delivers timely, personalized followups. Zurple utilizes Facebook to help agents generate and communicate with homeowners within targeted listing zip codes. To learn more about our lead generation program, click here.

"You Should be Using EVERY Social Media Platform" Sure there's that young agent who's on every social media platform out there. Facebook, Snapchat, Instagram, LinkedIn, Twitter, you name it they got it! However with social media, it's not just about quantity of content, but also quality. If your clients are older, they probably use Facebook more frequently, if your clients are younger, they are probably using Instagram. Do some investigation and talk to your clients to see which platforms they are using.

"Online Reviews Don't Say Much" If a restaurant had 2 stars, would you eat there? Probably not. We feel as though agents who say this either have poor online reviews or no online reviews...

"That's a Dead Lead" Here at Zurple, we don't believe in "dead leads." As a Real Estate agent you should be constantly adding to your database. We are always hearing about leads who came back 3 or 5 years later.


At the end of the day you are your own business. With no boss checking over your shoulder, you'll need a strong sense of intuition to field your work. To be successful in Real Estate, you'll need to be an independent self starter that doesn't fall prey to poor Real Estate agent advice.
---
Take Our Advice & Make 2017 Your Year,
Try Zurple Now: