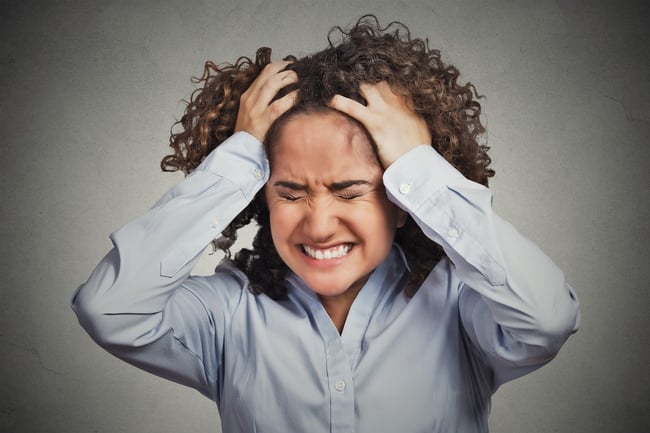 In the internet age, keeping a lead's attention can sometimes prove difficult. Real estate agents understand that this is a very big decision in a person's life and that the need to look around is very tempting. However, when a lead engages in their own online activities, that's where things can become complicated for real estate agents. We'll explore some common online behaviors that can impact your commission check and how you can stay in front of your leads and drive the whole process.
Here are several ways leads can hurt your commission:
Posting on social media about the process - This works for buyers and sellers alike. When your leads post about how they love a house or that an offer was above what they were expecting, the other party can use this as leverage against their offer and your commission.

Googling the other party

- With any real estate transaction, you know that there are many moving pieces that have to be analyzed. The advantage you as the agent have is that you know how all the little pieces form the larger picture. Your lead might not and as a result, they could start second guessing you.

Reaching out to the other party

- There's a reason they hired you as their realtor. You know how to deal with other broker and/or the other buyer/seller. By communicating without you, they run the risk of compromising the deal.
The reasons that your lead might reach out can vary but one thing is similar, they are looking for more information. By keeping them informed, you can minimize the risk of them doing so.
There are of course ways to keep your leads engaged with you and not causing any issues. By giving them the information that they need, when they need it, you can alleviate any interruptions.
Here are ways that you can stay in front of your leads and maintain your commission:
Behavior based emails

- When your leads are looking for properties, they often look at quite a few different options. If they have several that they are really interested in, they might do some digging. By keeping them updated (like price changes or sold homes) on the properties they have shown interest in, you can take away any risky searches. Zurple can keep your leads focused on you by sending behavior based and timely emails.

Sending mass text messages

- By grouping together certain types of leads (like new leads or to those that have been unresponsive to emails) you get ahold of people on the one device they use more than any other. Zurple will not only help you group your contacts, but also allow you to send them unique messages all at once.

Making calls to more serious leads

- By staying on top of your most serious leads, you eliminate any need for them to reach out to the other party or making any mistakes that could delay the process. Zurple's software not only nurtures your contacts, but once they are transaction ready, they will be identified as such.
---
Anything your client says can and will be used against you during negotiations. By actively guiding clients through the entire process, you are able to effectively drive the transaction. Curious to see if Zurple is available in your market? Schedule some time to speak with one of our team members today.