It's been a few months since we've had Friday Freebies, so we thought we'd give you an early Christmas present. Here's 5 ways to help you drive more leads to your Real Estate website.
For better or worse, the internet has changed the way Real Estate leads are found and cultivated. Make sure you compete with local agents by incorporating a powerful SEO strategy. Most agents view search engine marketing as rocket science, but after using Zurple's free guides, you might be asking yourself am I a Real Estate agent or a website developer?


Drive Leads to Your Real Estate Website with these 5 Tools:
Freebie #1: Enhance Your Web Visibility: Download this SEO & Visibility
& Visibility Guidebook

This comprehensive guide shows agents how to rank higher in search engine results. It includes a list of major websites agents need to have a presence on in order to achieve greater web visibility. In addition, agents will get links to help documents and guidance on these authoritative sites.
Freebie #2: : Drive the Right Type of Traffic: Download This Traffic Optimization Guide
These step-by-step instructions will show you how to create content that attracts highly targeted real estate leads. This Traffic Optimization Guide includes ideas on best SEO practices and social promotion to target relevant leads.
Freebie #3: Create Totally Clickable Real Estate Blog Titles: Download this Blog Title Brainstorming Worksheet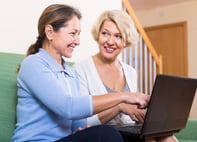 One easy way to drive leads to your website is by creating blog content. The more valuable content your website has, the better web visibility you'll have. Enticing blog titles work to get leads clicking onto your website!
Happy Friday! We hope you enjoy these SEO freebies!
---
Still Unable to Master SEO Practices?
Let Zurple Work for You