In today's
Agent Insights
- George Suoto - a Connecticut based loan originator, shares how agents can save time managing their business's social media profiles.
Here's George: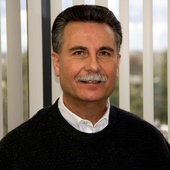 Social media can be time consuming, and there are other things like family and work which are a higher priority for me. Finding time to blog and comment on ActiveRain, Facebook, Linkedin, Google+, and tweet can be challenging some days. However it's important to be consistent in finding time to allocate to Social Media in order to increase my business. Today more so than ever before, businesses and consumers are turning to Social Media to connect and discover us. Therefore, professionals should not overlook the value of these social outlets for our business, and finding ways to save time with social media and SEO practices.
In my effort to conserve time, as well as how to further increase my SEO ranking, I have been trying to research ways to do this by reading other blogs an articles on this topic. As a result of what I have learned so far I would like to share the following with other who are also trying to do the same:

(#) Hashtags: Hashtags are probably one of the easiest ways to get our content to those who we are trying to reach. The concept is simple. Place the hash symbol (#) number sign, in front of any key word or phrase in a post (do not use spaces when using a "#" hashtag). For example if you post: "Five tips #mortgage tips for first time homebuyers." That post will be placed into a public feed, and seen by anyone following that specific keyword or phrase. Now, not only are you sharing important content with your followers, but anyone who is interest in that specific "#"hashtag will see it.
Use A Content Manager: Posting to each of the Social Media Sites we are on can get time consuming and repetitive. However the good news is there are several online platforms which we can use to post to all our social media sites at the same time. Dashboards like Hootsuite, offer a free way to optimize our time, posts, and easy tools to help us identify who is following us. Instead of posting in five clicks you can post in one.
Find The Best Times To Post: Depending on who our targeted audience is, there are good and bad times of the day to post our blogs or other content. According to Social Media Analytics firm "Socialbackers" Facebook posts achieve 50% of their total reach within 30 minutes of being posted. That means half of all the people who will see our post have seen it within the first half-hour after we post it. By the time 90 minutes have past by, the average Post is only reaching 2% of the total readers for the next 7 hours, after that it completely drops off.
Given this data it is important to find the best times during the day when we can get the most people to read our posts, and then make it a point to post within these time periods. Not only will we extend our Posts further to those we are trying to reach, but also bring consistency into our daily posting. Below are the best days and times to Post according to current research from "Social Caffeine."

Facebook:
Best Time: 1:00 p.m. - 4:00 p.m. Monday - Thursday
Worst Time: 8:00 p.m. - 8:00 a.m. Avoid Weekends.

LinkedIn:
Best Time: 7:00 a.m. - 9:00 a.m. or 5:00 p.m. - 6:00 p.m. Tuesday - Thursday
Worst Time: 10:00 p.m. - 6:00 a.m. Avoid Friday & Weekends.

Twitter:
Best Time: 1:00 p.m. - 3:00 p.m. Monday - Thursday
Worst Time: 8:00 p.m. - 9:00 a.m. Avoid after 3:00 p.m. Friday & Weekends.

Pinterest:
Best Time: 2:00 p.m. - 4:00 p.m. or 8:00 p.m. - 1:00 a.m. Peaking on Saturday Morning
Worst Time: 5:00 p.m. - 7:00 a.m. And Late Afternoon.

These are the first three things I will try to incorporate throughout the year, and then try to increase more as the year goes on. For me I need to implement things slowly, if I try to implement to much at one time, I will end up not doing any of them successfully. So I am going to try these, and then when I am ready, I will be implement others.
Social media can be intimidating, but once learned it can be a great tool to extend our reach, and interact with our target audience. These three easy tips will help produce results. In the mean time I am looking forward to see how these simple ways to save time with social media and increase my search engine ranking.

For more on George, check out his website and Active Rain blog.
---
Still Spending Too Much Time on Social Media?