In today's Agent Insights - Lynn Pineda - a Florida based Keller Williams agent, shares her secrets to starting a succesful Real Estate blog (and maintaining it).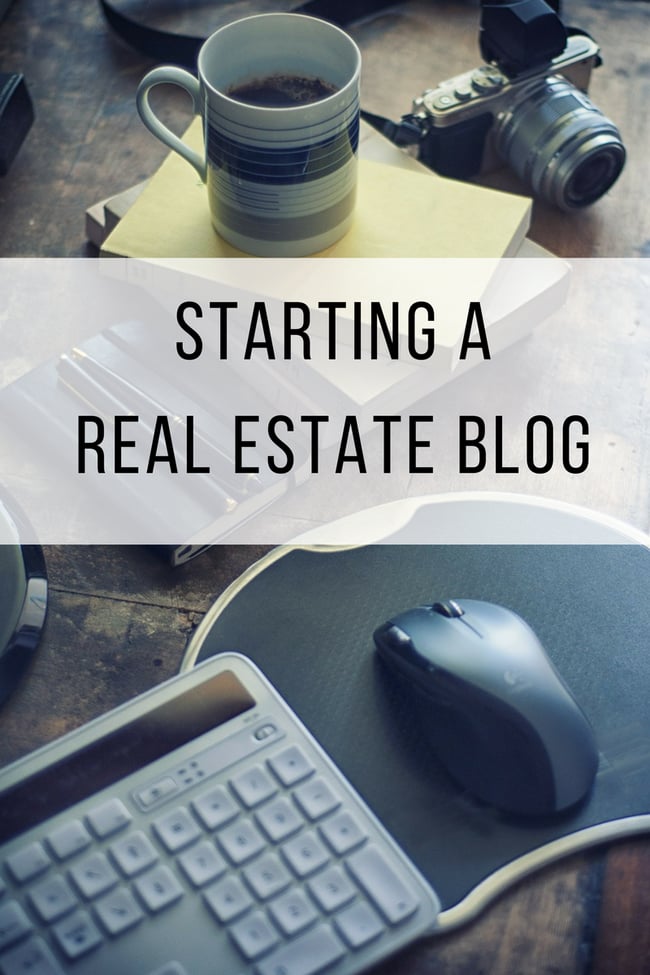 Here's Lynn:
Why should you start a Real Estate Blog?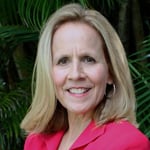 How could you possibly write a blog is your first thought...am I right?! How could I possibly know? I was once there where you are now, when I began blogging. I thought, what do I know about blogging as I felt pretty green. Yet, I forged full steam ahead not really sure of what my efforts would reveal other than being told blogging would be important for growing my business.

I recall my initial attempts like it was yesterday, when I first ventured out into blogging....oh, what a riot! I think my first blog post article consisted of about 2 short paragraphs. And, when I had to hit that "publish" button to share with the world, I was a bit anxious when I now look back to that moment.

You're also likely thinking, you don't write, you sell homes. Scratch that thought. Being successful at blogging is all about telling your story. You're educating home Sellers and home Buyers, along with other Real Estate Agents.

What should your focus be when you've made the decision to start blogging as a Real Estate Agent?


Here are the 6 C's for your focus:


C

ommitment to writing
First, you need to be committed to writing Real Estate articles. You cannot do it just once in a while to have any rate of success. It demands your commitment to be a consistent high quality blogger who authors high quality Real Estate articles.

When you commit to anything it requires your dedication and plan to get the task at hand done well. Just like the day you decided to get your Real Estate license; if you weren't ready to commit full heartedly your chances for success as a Real Estate Agent would be less than fruitful. Real Estate blogging isn't any different.


Be committed.


C

onsistency on publishing your articles
Consistency isn't about doing something once in a while, but rather routinely without fail.

You'll need to plan for your articles. You can use Google Drive, Evernote or something similar to store your draft documents. You may have a few ideas that come to mind and you can jot them down to come back to as your ideas flow. I like to use google drive and have a number of drafts open at any one time that I can come back to for completion.

Starting out it's best to plan for at least weekly publications. Once you've established yourself as a Real Estate author and are well known for the Real Estate article that you write, the weekly submissions do not have to be so set in stone and you'll have some wiggle room to venture off such a stringent schedule, yet many will still maintain the same rigorous schedule. Yet, if you're just starting out with pen to paper, you aren't anywhere near having the option to get out of weekly writing minimums.

Why do you have to be consistent, you wonder? Consistency is what will get your articles seen. You have to repeatedly pump article your articles.


Be consistent.


C

ontent marketing that tells your story
This is often one of the most difficulties faced by Real Estate Agents who want to blog. They think, "...what and the heck can I write about...?" Don't let this fear seep into your mind. Instead, think of your day to day Real Estate experiences.

You have a lot of Real Estate experiences to reveal; after all, you sell homes. Oh, the stories! Even if you're a brand, spanking new Agent, you have experiences and a good story to tell; your first home listing, your first home Buyer, your first ... - you have a lot of firsts! Write about what you learned from your firsts. We're always learning and sharing what we learn can benefit others.

Or, if you've been in the business a few years or decades, you've certainly got a few experiences under your belt; think of those. How did you help a home Seller that needed a lot of preparation prior to selling their home. How did you prepare a home Seller for a Buyer's inspection? What happens at a home inspection? What happened at your last Buyer's home closing? What are the steps to buying a home? What problems were learned during a home sale that could help a future Seller or Buyer? See, oh the stories you can tell! The list goes on and on, you'd surprise yourself.

You just need to break down your experiences and share them so they'll benefit the audience you seek. Do you have a niche market? Perhaps, your focus is on the senior community. What do you do that can help them when selling or buying a home. Let your knowledge of this niche be on display in your article.

Zero in on where you want to specialize: home Buyers, home Sellers, distressed Sellers, Retirees, first-time home Buyers, Veterans, Condo Buyers, etc.

How many words does your article have to be?

It's best to strive for a minimum of 800-1000 words. Eventually, once you've mastered this thing called blogging, your Real Estate article's words will be hard to tame when the words just seem to flow like a never ending water faucet where 2000 words can become a norm.

Where do you post your articles?

It's best to develop your own blog site from which you can share to other platforms. If you're going to be spending time developing a Real Estate blog, let it be your own site and not an outside source that you're developing. Sure, you can write for outside sources, yet let your own site be your meat and potatoes where you'll benefit from the SEO achieved from your articles.


Be a content marketer.


C

reativity to stand out to get read
If you're new to blogging and writing Real Estate articles, this thing called creativity doesn't have to come out of the gates on day one. Just know, that this is what you'll want to work on so your articles will stand out from the pack. Strive for being creative. Of course, if creativity comes easy for you then by all means do it on day one!

Using creativity is when you tell stories that have been told before, but with a different angle. Show your personality. Interject what makes you that unique, living, breathing human that you are in this world. Readers love to see that from you.

If you're not really sure what I mean about being creative, check out a few of my blog post titles and formats to get an idea here: Lynn Pineda on creativity. But by all means, know that you cannot copy and paste passages, words or entire articles to use as your own, as that will get you in a load of trouble.


Be creative.


C

aptivate Real Estate influencers and others
One of the best ways to catapult your blogging efforts is to become a Real Estate blog influencer yourself. It's about capturing the attention of other, well known Real Estate Agents who write articles and others within the Real Estate industry; prolific writers or not.

How do you do this?

So much about blogging is co-mingled with social media. And social media is about sharing. When you're writing articles for your Real Estate blog, you want your article to be seen, to be read. If you just keep it on your blog site or post to Facebook, Google+, LinkedIn, Twitter, Pinterest, etc your reach will be minimal if you're just sharing "your" articles. It's not just all about you when you're trying to expand your blogging efforts reach. You need to make others feel all warm and fuzzy, particularly Real Estate influencers. You do that by sharing what they post. You're being social. After all, it's "social" media. You can include their articles that are well suited to your article that you're currently writing by including a link to their article within your article. This is a sure fire way to get your just published article shared amongst their followers when they take notice of your efforts. This results in a lot more eyes to your newly published article wondering who is this new Real Estate blogger? "...let's keep an eye on them and their articles..," they say to themselves.


Be captivating.


C

ustomers will see you as a skilled Real Estate Agent
This is the ultimate goal of Real Estate blogging. After all, even if you find you like to write articles for your blog, you want to find success in it by growing your Real Estate business. Your blog will show that you are a skilled Real Estate Agent - a trusted professional. Customers will find it easy to hire you to sell a home or buy a home within your local market.


Be Customer focused


In Summary

If you utilize the 6 C's discussed above you will find that you'll have great success as a Real Estate blogger. Is it easy? No, but have you found that anything that is easy in life is gratifying?!

Employ this advice and with your continued effort you'll reap the rewards. Understand that it's not going to happen overnight as it can take many months before you see any results. Remember, it requires your commitment, consistency, content marketing, creativity, captivating and customers to have a successful Real Estate blog. Put your mind to it and you can do it. I'm sure. If I did you can too. Best of luck and knock it out of the park.

Lynn Pineda is a Realtor with Keller Williams Realty serving Southeast Florida, she delivers Real Estate promises with superior value to her customers. Check out her blog here for more great Real Estate advice.



---
Want to increase your site's traffic, without starting a blog?