You are out having lunch with one of your clients, when suddenly a pungent scent taints the nearby air. You try to pass it off like it wasn't you that dealt it. You look around and realize, it's an internet lead! Do they really stink that bad? To answer that, we must quote an anonymous ancient philosopher that uttered the words "You smelt it, you dealt it".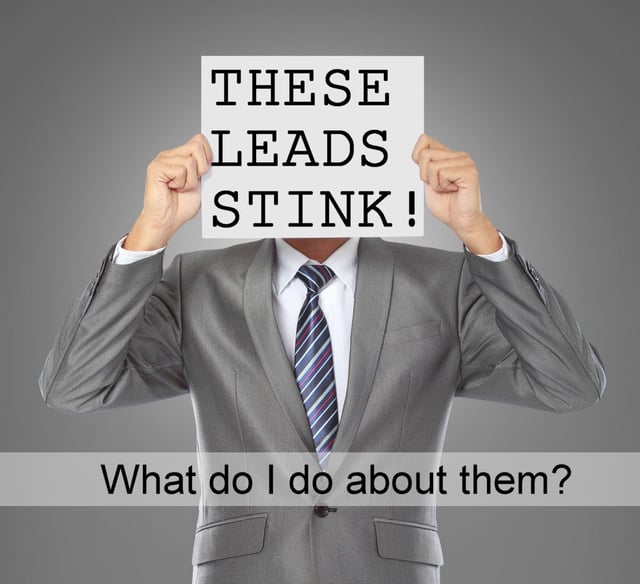 The reality of internet leads is they are not the same as leads that will walk into your brokerage office, or leads from the 90s that don't have access to an online home search. Here are the most common complaints we see from agents about their "Mickey Mouse" leads.
Why Internet Leads Stink...and What To Do About It...
They don't answer my emails
Even Zurple, with the rave reviews of our email follow up software, gets this complaint. The reason for a lead not responding to emails is because they simply are not ready to talk yet. According to the NAR, buyers will typically search for homes for 10 weeks. This does not include the time researching agents, financing options, neighborhoods, etc. When they are ready to talk to you, they will raise their hand.
What is great about Zurple Conversations™ is that the software will continue to email the leads on your behalf and nurture them until they have done enough research to want to speak with you directly.
They don't answer my calls
Much like not answering emails, if a lead does answer your call they simply need more time. Especially with phone calls, people are less likely to answer the phone in this day in age…even if they know you. Simply leave a message and let them know you are there to answer questions. And feel free to reel back on the phone calls a bit, and stick to emails until they are ready to speak with you.
For your real estate leads not answering their phones, Zurple has a strategy we would suggest which involves not leaving a voicemail, leaving voicemails, and regularly touching the lead via phone to remind them you are there to answer any questions.
They are not from my area
Sometimes it is the case that the areas you are targeting yield leads from outside of that area. The truth is we can't stop a person in Detroit searching for homes in Orlando. Same with people that live in San Francisco that want to sell the property they own in Albuquerque. There are times when a lead will be from out of town or out of state…if that is the case they are looking for the local real estate expert, and that's why they need you.
They are not ready to buy
This is the primary reason real estate leads on the internet stink: they are not ready to buy. This is okay, because most people that type in "Denver Homes for Sale" into a search engine are not going to want to buy a home the same day. A home is a real investment, and if people are going to spend time researching before purchasing a car…they will certainly do even more research when buying a home.
What Zurple Recommends:
Give them time, but also provide them with resources and occasional touches. If you call once, and then never call again because you dismissed the lead as stinky then of course they will go to your competitor! The top producers are the ones putting in time and effort to retain these leads and stay top of mind for when they are ready to speak with an agent. With Zurple, we make it easy for you because our software is designed to nurture your leads through regular intelligent conversation. These leads are nurtured until they are ready to become clients, at the point is when we hand off the lead to you. We spare you the headache of spending all that time and energy incubating leads into clients.
---
If you would like to learn more about how Zurple can make Internet Leads Less Smelly, click below