Having checks and balances in place will assure your Real Estate business runs smoothly. Agents typically act as their own small business. These four lists are designed to streamline processes with many moving parts, such as open houses and filing taxes.
Stay Organized in 2017 by downloading these 4 checklists:
Freebie #1: Make Sure Your Next Open House Runs Smoothly: Download this Open House "What Not to Do" Checklist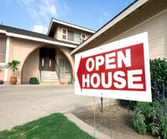 This quick, handy guide includes a check list of what not to do before an open house, as well as staging tips and ideas that make a huge difference.
Freebie #2: Organize your Mountains of Paperwork: Download This Real Estate Paperwork Organizational Checklist
Getting buried in paperwork, but still not ready to go paperless? Our free check list will make sure your office doesn't get buried alive.
Freebie #3: Get More Information About the Four Most Popular Social Platforms: Download this Real Estate Tax Deduction Checklist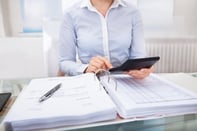 This list includes 70 potential deductions for Real Estate businesses, as well as information on how to calculate percentage deductions for dual-purpose items.
Freebie #4: Leverage LinkedIn to Grow Your Business: Download this Email Marketing Checklist
Before creating your next email marketing campaign, be sure to review our free Email Marketing checklist. This short, easy to read list will assure better open rates.
Happy Friday! We hope you enjoy these freebies!
---
Still Unable to Find Leads Online?