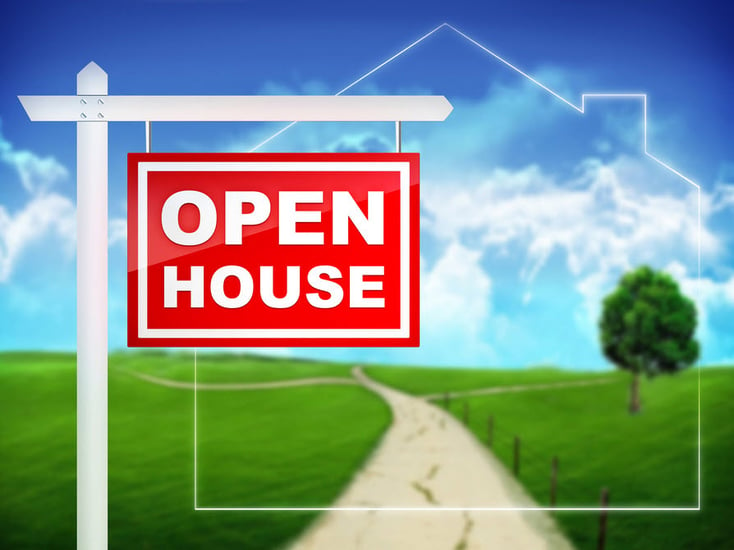 An open house is a place for you as an agent to show off your client's home. Your goal is to get potential buyers to imagine their life in your client's home and to walk out of the open house knowing they need that home. There are a multitude of steps that go into a successful open house, and mastering them is not an easy task. Don't fall victim to these mistakes!
Here are 10 open house mistakes that can deter a possible sale:
Clutter
Clutter is a big "no-no". Not only does clutter make a space look smaller, but it is unattractive. There should never be piles of paperwork, clothes, dishes, or anything else for that matter, in the home while there is an open house.
Hovering
Let your visitors roam on their own. Hovering will create an unpleasant vibe in the home. You want potential home buyers to feel comfortable looking around so that they are able to imagine what their life would look like if they lived there. Your client might be desperate to sell, but this doesn't mean that you have to seem desperate as the agent.
"Don't go in There"
If you have to say to a potential homebuyer, "don't go in there," there's a problem. When buyers are looking to see if a home is a good fit, they are going to want to be nosey and look in closets, etc. Your client's home should have nothing to hide and you should be proud of the home that you are listing! Unless of course you have a client that thought decluttering meant shoving miscellaneous objects into a closet.
Forgetting About the Outside
The outside of a home is just as important as the inside when it comes to the sale. Make sure the yard is tidy: this means picking up any accessories, raking leaves and pulling weeds. Your client's yard may not be the highlight of the home, but that doesn't mean it shouldn't get pampered.
Personal Items Need to be Removed
Removing valuables from plain sight will prevent the theft of your client's item. Also removing family photos or anything regarding religion or politics to keep the potential buyers unprejudiced.
Invite the Neighbors
Neighbors are likely to have the most insight into the neighborhood. Additionally, it is nice to let them know that there might be extra traffic on their street because of the open house.
Smells
Each home has its own unique smell - some of which aren't pleasant. If this is the case for you, the goal is not to make your client's home smell like you are covering up an odor. The quickest way to mask odors is to simply clean - if the home is clean, it will smell clean. With that said, be mindful of the strong scent of bleach. That can also deter buyers.

Pro Tip:

If your client has a cat, even if the litter box is clean, it can still leave an odor. To eliminate the odor, remove the litter box from the home.
Pets
If your client has pets, make sure that they are not in the home while it is being shown. As an animal lover, it may be hard for your client with pets to believe that there are people out there that don't like animals. There are also people that have pet allergies, so be courteous of the people who may be roaming through the home.
Temperature
The house should be cool, but not cold in the summer and warm nor should it be hot in the winter. If the home is an uncomfortable temperature, the chances of the potential buyers taking their time to look around aren't very high. You want the potential buyer to be comfortable, and since you will be spending a good portion of time there, you want to be comfortable too.
Forgetting Marketing Material
Always make sure that you provide your visitors with marketing material so that they can look back and remember the features of the home. The last thing that you want your client's property to be is "out of sight, out of mind."
Being able to conquer an open house, and a successful one at that, is an important skill to have in order to be a successful real estate agent. Don't miss out on a potential deal because you committed one of these open house blunders. Master the techniques and success will be right around the corner.
---
Want more Real Estate Tips?