Today is the first day of spring! As a broker you might be feeling excited and optimistic about the months ahead. Or maybe you're nervous for another stressful spring and summer season. Either way, preparing in advance will make sure your brokerage makes the most out the spring market.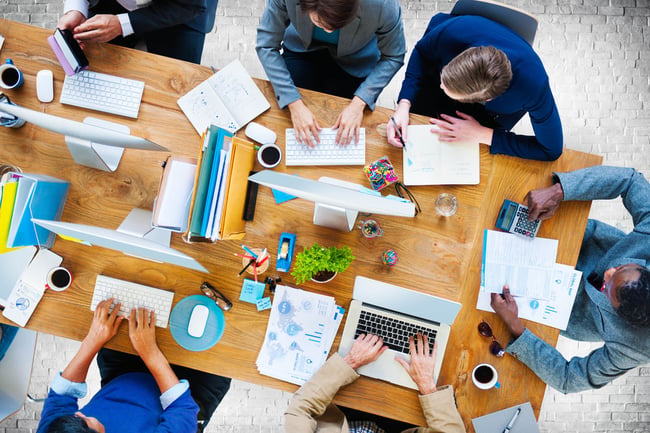 Prepare for the spring real estate market with these 10 tips
Cleanup Your CRM

Does your current CRM contain errors, unorganized searches, lead duplicates, or is it altogether in need of a serious update? Be sure to get your current system in tip top shape to minimize hiccups in the busy spring and summer markets.



Make Sure Your Buyers are Ready to Buy

Check in with your buyer specialist to make sure their leads and clients have lenders lined up and all necessary documents are ready to go. They'll want a competitive edge in this year's seller market.



Segment Your Client Base

Figure out which leads are actually ready to buy or sell. Does your current lead generation system identify hot leads? Or is your buyer or seller specialist in charge of this? Be sure your brokerage is targeting those most serious clients.

Stop wasting time on ice cold leads. Zurple's Lead Priority Ranking feature lets your agents know which leads are ready to convert.



Educate Prospects

Holding educational seminars is always a great start to the spring market. Pass out educational brochures, host webinars, partner up with loan providers, or post blogs. Becoming an early source of knowledge will prove to leads that your agents are worthy of their service.



Automate Time Intensive Processes

During the busy spring and summer months you may not have time to send emails and post on social media. Consider social media marketing automation services or lead nurturing services.

Zurple doesn't just manage leads, but develops relationships. Our behavioral marketing automation references specific properties and market data in email and text replies. See how Zurple takes the work out of lead nurturing.



Start a Recruiting Plan

If you need to hire a new team member do it before business starts heating up. If you do plan to take on a new hire during the spring or summer seasons, be sure to map out their on boarding process ahead of time.



Continue Prospecting

Don't fall behind in sales during the slower winter months, just because you dedicated all your time to clients in the spring and summer. Remind agents to continue prospecting.



Discuss Goals with Agents

Meet one on one with agents to discuss what they'd like to achieve this season. Agents will get a better understanding of how their individual responsibilities impact the whole team. Even prepare a brokerage wide meeting, so team members have one last opportunity to collaborate (while they have time to).



Analyze Last Year's Spring & Summer Sales

Analyze your brokerage's previous year's sales during the spring and summer markets. When did sales sky rocket? When did they slow down? Which marketing strategies yielded the most results?



Recharge

Soak up these last few slow days. There's nothing wrong with a little R&R, if it gives you strength to start the spring market strong.
---
Let Zurple Spring Your Agents into Action