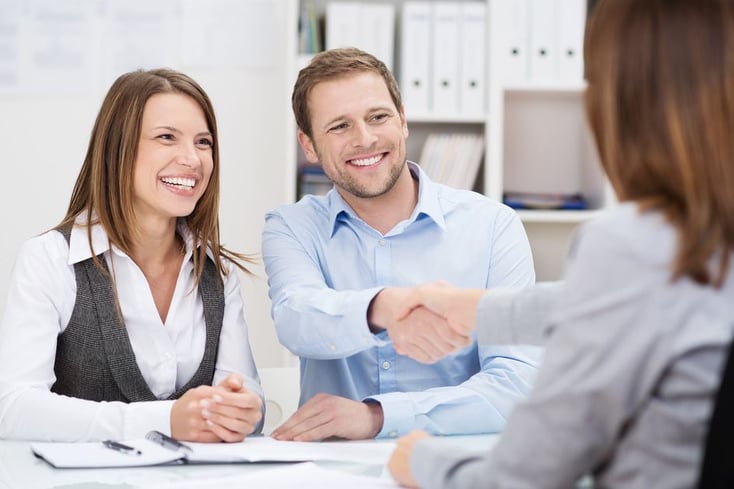 For many real estate agents, the goal of the first conversation with a prospective client is to figure out when they are looking to buy or sell. Of course this is an important issue, but it is also important to learn the details of what your prospective client is looking for - are they looking for a yard, to rent, commercial...?
Here are 6 questions that can help you figure out if you and your prospective client are a good match:
Why are you buying/selling?
This question allows your prospective client to talk deeply about their motivations and will allow you to understand the driving factors of why they are looking to buy or sell. Are they moving because they got a new job in a new city? Do they have bad neighbors? Is there too much traffic? Are they looking to grow their family and need more space? Asking what motivates them will allow you to begin to build rapport and get to know them on a personal level.
Is there something about real estate that you want to learn more about?
It is unlikely that your prospective client is a real estate expert like you are. By asking if they would like to learn specifics about the buying/selling process, you are inviting them them into your world. Listen to their questions and concerns and then demonstrate your knowledge to comfort them in their time of need.
What is your goal?
Understanding what your prospective client's goal is crucial so that you are able to work as a team to achieve that goal. When your prospective client sees that you are working together to reach the same goal, they will not only trust you, but it will help your connection and relationship grow. If you don't know what their goal is, you can't contribute much of value.
How often do you want to be contacted?
I'm sure everyone has had that one experience with someone who was a little too overzealous and called/texted/emailed too many times. You do not want to be that person if that isn't what your client is looking for. Maybe your prospective client only wants to be contacted once a week, or maybe they want constant attention. Knowing what they are looking for in an agent will make a better team between you and your client.
Do you prefer text, phone, or email?
Not everyone likes to talk on the phone and not everyone likes to email. Make sure that you are communicating with your client in their preferred style. If your prospective client is a millennial for example, they might prefer texting to talking on the phone. Do what makes the client comfortable.
What do you expect from a Realtor?
Asking this question up-front allows you to identify what is important to them. This will allow you to put more focus into delivering what matters to them and providing a great client experience. This is also a good question to ask so that you can figure out if you will be able to meet their expectations.
Even if someone wants to use your services (score!), it doesn't mean that you have to work with them. If you know that their needs do not match up with what you can deliver, be honest and upfront with them. Who knows, your honesty could get you some referrals!
---
Overwhelmed by the time commitment it takes to find seller leads?
Let us help:
Our lead nurturing software sends automated, reply-optimized follow-up for as long as it takes leads to convert - allowing you to focus on your clients without sacrificing superior service and fast follow-up.