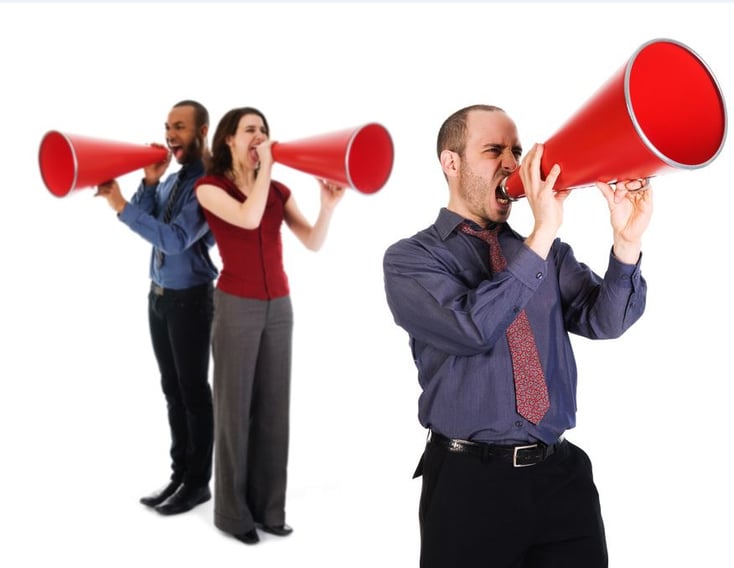 From a very young age, we are taught to use our words and to communicate how we are feeling. This is arguably one of the most important skills not only in business, but in life. Communication is something that either sinks a business or helps a business thrive.
Here are 8 tips to help you communicate better with your clients:
Listen and ask the right questions
When speaking with a client, don't interrupt. Pay attention to what's important to them. What are their goals? Actively listen to what your clients are saying. This will also help you gain a better understanding of what your client wants. When communicating in writing, make sure you read every comment or concern that the client has to say. Skimming can lead to important items being missed.
Communication preference
Not everyone likes to talk on the phone and not everyone likes to email. Make sure that you are communicating with your client in their preferred style. For example, If your client is a millennial, they might prefer texting to talking on the phone. Do what makes the client comfortable. After all, the client does come first.
Be positive
Avoid negative statements. Turn all negative statements into positive ones! Nobody likes a negative Nancy.
Tone
When using social media or email, it can often be hard to determine the tone that you are using. Sarcasm and jokes can sometimes translate as offensive or rude so be mindful of your words.
Don't be too casual
Keep it professional, but not robotic. Being too casual can make your client feel uncomfortable or make them feel like they aren't being taken seriously, but being robotic can also be a turnoff.
Grammar
Spell check everything! Every tweet, email, letter or text should be double checked. If you are concerned that your grammar still isn't great, then ask someone else to proofread it for you. There are few things worse than an email from a professional that is riddled with spelling and grammar mistakes.
Speak the client's language
A lot of times industry terms aren't something that your client knows about. Use analogies to explain difficult concepts, or explain them in simple terms. Learn your client's language, but also teach them what you know so that they feel involved and nurtured.
Keep the client informed
Your clients should be in the loop for every step of the buying or selling process. You should be the one to let them know if there is a problem or if something good happens, before they find out from someone else. Keeping the client informed is a great way to gain their trust, and keep it.
Without good communication, there is a disconnect between you and the client which can lead to serious problems.
---
We Have a lot of Great Freebies to Help You Succeed in Real Estate!