Welcome to this week's edition of Agent Insights! Today, you'll be hearing from Sean Carpenter, an avid blogger out of Dublin, Ohio who came up with a clever blog post about the parallels between new drivers and real estate agents. WIthout further adieu...
Here's Sean:
Riding Shotgun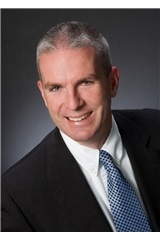 I've been a passenger in my own car quite a few times in the last few weeks. Not because I lost my driver's license, but because we gained a driver's license in the family -- at least a temporary one.
My daughter Riley is six months shy of her 16th birthday and in the state of Ohio, teenagers can take a written test to earn their temporary driver's license. This allows them to begin to drive with parental supervision and start practicing for the driving test, which they can take once they turn sixteen.
Riley is doing a wonderful job and is working hard to learn all of the things a safe driver needs to know. As we drive up and down the streets of our hometown - practicing turning, merging and all of the small details of driving a car - I started thinking of all the things that new drivers do that are very similar to our industry
Adjust your seat:
The more comfortable you are in the driver's seat, the easier it will be to operate. Set up your work space in whatever format makes you feel the most productive.


Adjust your mirrors:
Don't start moving forward until you can see all around you. Looking backwards can give you lots of insight and understanding of where you've been - but the rear view mirror is always smaller than the windshield. Learn what you can from the past but stay focused on what's in front of you.


Buckle up:
Always keep your safety at the front of your mind. Be aware of your surroundings on showings, at open houses or when you are in the office late at night or early in the morning. It's also good practice to meet your potential clients at the office before you begin working with them and let friends or family know where you are and who your with when you're on appointments.


Plan your route:
When you put a new driver behind the wheel, the number one question you'll hear is "Where do I go next?" That is something you should be asking yourself every day. Follow the 4 P's: Plan, Prioritize, Perform and Play - for best results. Create your list of tasks, rank them in order of importance (ask yourself this question – "Which one of the tasks will get me closer to a closing?"), do the things you need to do and if you accomplish this, you'll be able to take time each day to play.


Change directions slowly but confidently:
There is a subtle "touch" a driver develops as they learn to turn corners. When you decide that you're going to make a turn in your career path - whether that be switching brokerages or moving into a different role all together - start planning in advance. You want to be confident that you're going the right way (according to Riley - signals should be made at least 100 yards in advance of any turn).


Accelerate with confidence - brake with caution:
As you start moving, be steadfast in your direction. Accelerate slowly but surely and allow the momentum of the engine to pull you forward. If you take on too much in your business and have to slow down, use your brakes in the same way – ease on them until you are in control again. Try to avoid sudden changes of directions or skidding out of control as it can cause anxiety and fear.


Be aware of others but not in awe of others:
A good driver watches everything that happens around them but never gets intimidated by others. Be confident, don't be a looky-loo and let competitors distract you and make yourself your top priority.


Check your gauges (fuel, speed, lights):
When you're behind the wheel, you need to monitor your dash to make sure you're operating your vehicle safely. As an agent - take care of yourself. Monitor your health and fuel intake (aka food) so you don't have to slow down when you're making good progress.

Zurple Tip:
Also be sure to check-in with clients on a consistent basis and monitor their levels to create and maintain a positive working relationship.


Look for signs and start understanding what they mean:
New drivers need to understand what all the road signs and signals mean so they can operate their car smoothly. Experienced drivers often take many of the signs for granted and react subconsciously to them - but should always be aware of what the world around them is saying so as to remain safe and secure. The same is true with your business - monitor signs carefully, use past experiences to help you decide how to react and react accordingly to ensure a smooth process.


Relax:
New drivers are taught to hold the steering wheel with both hands. We all remember the 10 & 2 hand placement. While this is always a smart way to drive, the arms should remain loose and relaxed so sudden movements aren't overemphasized. The calmer a person is in a tense situation, the more likely they are to make the right decisions - in the car and in business.


Harness your horsepower:
You can go a lot farther when you harness the power you have inside. When you get behind the wheel of your business, think about what motivators will allow you to accelerate to your goal and use those to propel your success.
It's time to start building relationships, solving problems and having fun.
Go on…grab the keys. I'll be in the co-pilot seat.
---
Sean Carpenter is the Agent Development Director for the Ohio NRT companies. Originally licensed in 1998, Sean led a successful career in real estate prior to assuming his current role, overseeing all training and education programs for associates and managers of Coldwell Banker King Thompson in Central Ohio and Coldwell Banker West Shell in the Greater Cincinnati area.
One of Inman News Top 100 Most Influential Leaders in Real Estate in 2013, Sean was recently ranked as the #6 most influential people in real estate social media by The Swanepoel Report. You can visit his blog, Carp's Corner, at www.carpscorner.net.
---

Like this post? Get our free 37 page Agent Insights eBook!


---

Do you want to be the next guest blogger in our Agent Insight series? We want to hear from you!