You're more inclined to shop around in a store if it's well lit, clean and tidy - right? Well, same goes for potential home buyers at an open house. Staging presents a home in the best light, so that it appeals to as many prospective buyers as possible.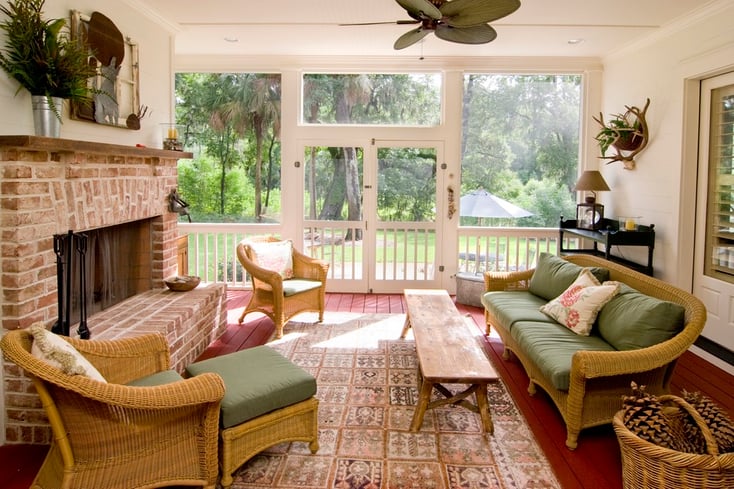 Professional real estate staging services can certainly boost the selling price of a home, but they are not always cost-friendly. For some homes, especially more modest residences, agents need to assess the ROI of staging to determine whether or not it's cost effective. Save yourself some money and DIY - do it yourself! Of course, you should always make sure the home is decluttered, and depersonalized, but also keep these 3 essential steps in mind when you stage a home yourself.
Give the potential buyer a sense of scale:
Consider the most likely use for each room in a house. If the owner utilized a downstairs room without a door as a guest room, that doesn't mean you can't stage it as a living room. Allow the buyer to envision different options. Buyers want to walk into a living room and think "could my sectional fit here?" or "would 2 twin beds fit nicely this bedroom?" Despite what some sellers believe, having a completely vacant room makes it seem smaller, not bigger. When staging yourself, make sure to include furniture that is properly scaled for the room in a way that makes logical sense.
Choose furniture pieces that go with the overall era and flow of the home. If you're showing an early 1950's home in Los Angeles, then be careful with ultra-modern furniture that simply won't fit the overall style. You should also embrace the "less is more" philosophy, by filling a room with slightly less furniture than you might use if you were actually living there. For example, skip the coffee table if it makes the living room seem narrow.
Furniture placement is vital. You should aim to create flow in a home, which can be achieved by positioning furniture off of the walls, aka "floating." Also remember that people are social creatures, so they want to imagine various conversation points within a home. Bar counters should have stools, and dining rooms should should be inviting. The color of the furniture also matters. Use neutral tones that will look good in photographs. Remember that visitors at an open house could be looking at the home for other people, so they'll likely take photos.
Pick easy yet impactful projects:
DIY staging doesn't mean you have to paint the exterior of a house or buy all new appliances. Don't tackle anything that will require it to pass inspection. Pick projects that can be completed quickly and will improve dated or negative features of a home. You can swap out drawers and cabinets in the kitchen for example, or repaint a bathroom wall that hasn't been updated in a few years. You can also clean the inside and outside of the windows to maximize the natural light. Buyers that see clean window surfaces are less likely to dwell on the condition of other areas that may need some love.
Share your DIY staging tips with us:
---
Interested in More Seller Leads?