Open houses present great opportunities for you to represent your brand, capture new leads and engage potential future clients. But they can also be a bit hectic. There's a lot to do in a short amount of time. So, consider using one of these open house apps to help keep you organized as you plan your next event.
Here are three great options:
The Open House Toolkit:
The Open House Toolkit, designed by Pete Zizzi – a broker with Re/Max Plus, was built by agents for agents. It works both online and offline, and links to multiple devices. It is a paid app, but once you see what it's capable of, it's easy to justify the small cost.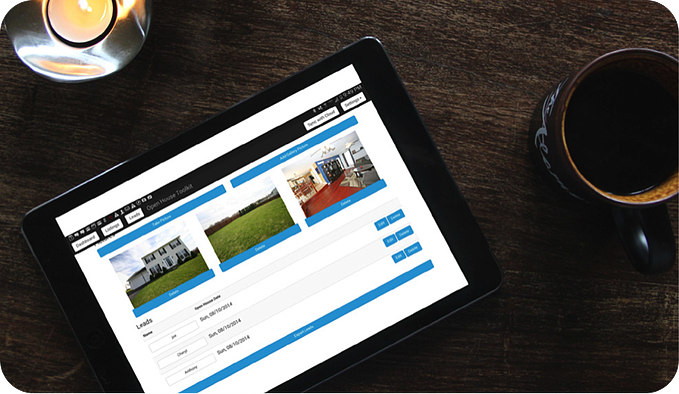 From the Website:
After the open house, you can send reports to the seller and 'thank-you' correspondences to the attendees in under 30 seconds flat. With work done that fast, you'll can enjoy a lot more free time.
Notable Features include:
3-step listings entry
Adding your listings to the app is as easy as 1, 2, 3!
Registration slideshow
Don't present leads with a boring old sign-in form, spruce it up with a custom slideshow running in the background!
Built-In Analysis
Run reports on number of attendees for your open houses and send them over to sellers, team leaders or builders with ease.
Peace of Mind
Lose your tablet? No problem. All your data will sync with another device with ease.

To learn more about Open House Toolkit or to download the app, visit: www.openhousetoolkit.com.
---
Open Home Pro:
Open Home Pro is the most prominent open house app on the web – and for good reason. Though not as feature-rich as some of the other options out there, this app is free, has a lot of great tools, boasts an attractive design and is easy to use.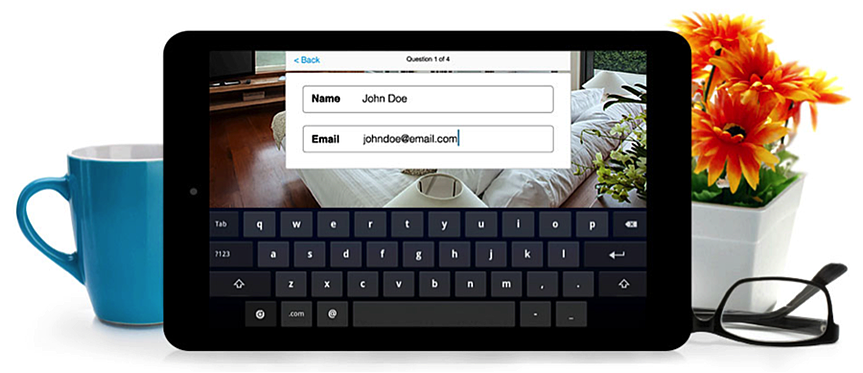 From the Website:
You will be up and running in minutes and be able to capture, download and action lead information faster than ever before. No more Mondays spent deciphering visitors' handwriting and typing details into a spreadsheet or CRM. Get more leads, close more sales, increase your productivity.
Notable Features Include:


Important Lead Data:
Find out if your visitor is already working with an agent and if they are pre-approved for a mortgage.
Notes Function:
Add notes about your visitor's comments, likes and dislikes.


Automatic follow-up emails
After the open house, the system automatically sends a follow-up email with your contact information to all registered attendees.
Easy export
Export all collected data to a CSV file and import it into the CRM of your choice.
To learn more about AM Open House or to download the app, visit: www.openhomepro.com.
---
AM Open House:
The AM Open House App is another great option for agents seeking an organizing solution to help streamline their open houses. The app is free – but users can pay for access to premium website features that make managing open houses even easier.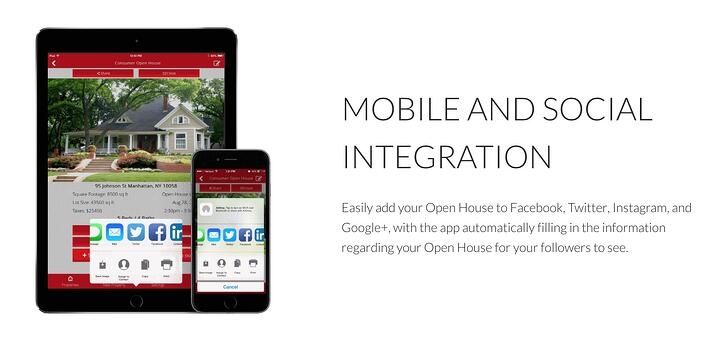 From the Website:
"The ink stops here! We're taking the "pen" out of your next "open." AM Open House is a new app that was designed with agents, buyers, investors and sellers in mind.
Notable Features include:


Social Integration:
Easily share your open house on your social networks or via text message. The app fills in all the details, just click share and you're set!
Open House Feedback:
Attendees can easily leave their feedback and the app pulls it together into one collective reference for you.


Single Property Websites:
Each property you add to the AM Open House App automatically gets a mobile-friendly single property website – great for sharing.
Easy Sign-in & Sign Out:
A two-button interface makes logging your attendees easy.
To learn more about AM Open House or to download the app, visit: www.amopenhouse.com.
---
Get more great real estate apps: