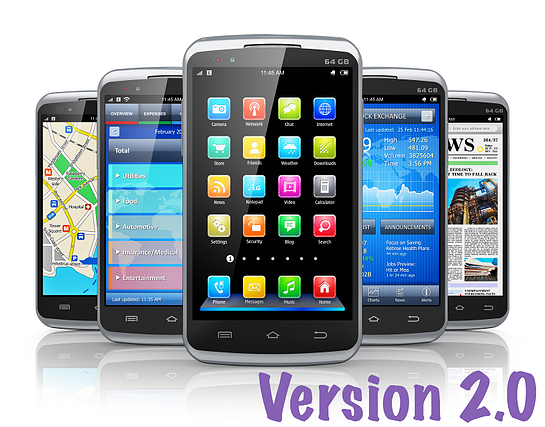 With the number of exciting technology announcements that have been made of late (the Apple Watch?!) – now is as good a time as any to release a new installment of our favorite apps for realtors list. We recently posted a list of our 7 favorite productivity apps for on-the-go agents – today we've got 7 more for you.
Check it out!
Zite

A beautifully designed app that aggregates all of your favorite real estate news sources into one easy to browse feed. The visuals are stunning and the simplicity makes it a frontrunner to become your new favorite news app.
http://zite.com/




Fantastical 2

This is the last calendar/planning app you will ever need. Fantastical does a great job of visually blocking out time in your day so you can easily see appointments, reminders, meetings, tasks and more.
https://flexibits.com/fantastical-iphone




Unisys USDA Loan Eligibility Checker

This simple app is designed to quickly check if a location is eligible to participate in the USDA Rural Development home loan program. Ease of use makes this app a no-brainer for rural realtors!


https://itunes.apple.com/us/app/unisys-usda-loan-eligibility/id457951534
LightTrac

There are lots of photo apps out there – but this one is different. It determines what time of day will give you the best lighting for outdoor photos. If you use a phone or tablet to take listing photos with – this is a must-have.
http://www.lighttracapp.com/
Sitegeist

This data aggregation app gives you all kinds of cool info about your current location. Pull up a report when you're out with clients for an attractive, visual, at-a-glance overview of demographics, popular spots, weather and more.
http://sitegeist.sunlightfoundation.com/




Open House Manager

An app designed to make it easy to collect open house visitors' contact information. Have open house guests sign in on your iPad when they arrive and easily sync their data to cloud storage after the open house.
http://openhousemanagerapp.com/





Real Alert

Open house safety is a major concern. This security app features quick access to an alarm button, a suspicious person detail recorder, a one-touch alert-a-friend button, a hospital locator and easy access to 911 operators.
http://www.realalertapp.com/
---
Want more?

---