In today's Agent Insights post, Melissa Zavala – a Real Estate Broker/Owner in Escondido, California – offers advice on how to increase real estate sales in the upcoming season.
Here's Melissa: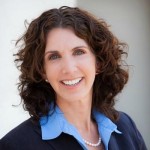 As real estate professionals whose earnings are always dependent upon the size and quality of our sales pipelines, we've got to be thinking at least one step ahead. With Fall now in full swing, it's time to start establishing a pipeline that will result in more Winter closings. To see more business during this historically slower season, it's important to step up your game right now.
Unfortunately, there is no magic button. There is no way to crack the code of real estate except to keep plugging away with your systems and processes - no matter the season and no matter the market. Here are 30 hacks—things you can be doing right now—that will help you grow your real estate business.
30 Real Estate Business Growth Hacks
Make warm calls to past clients, friends, and relatives.

Ask if they know anyone who is considering buying or selling a home in the near future.

Send texts or make calls to Internet leads already in your pipeline to see if they are still interested in buying or selling.
Mail postcards offering a free comparative market analysis to everyone in your sphere of influence.
Send Just Listed cards for your new listings.
Send Just Sold cards for your recent closings.
Send a free offer for a home valuation to your entire geographic farm.
Invite the neighbors to an upcoming open house.
Hold an open house.
Knock on some doors.
Drop off small gifts (such as Poinsettias) at the homes or offices of your top 25 referral sources.
Take a lead or a past client to lunch.
Set appointments for coffee with loan officers, title and settlement officers, attorneys, inspectors and anyone else you know that might be able help you with co-marketing or generating new business.
Become more active on social media.
Start an Instagram page.
Start a YouTube Channel (or add videos to your existing channel).
Create an email campaign for your sphere of influence.
Boost a post on Facebook.
Add every new person you meet to your database.
Write and mail 10 personal notes per week.
Create a hyper-local blog. Add posts weekly.
Create a hyper-local Facebook page.
Volunteer or sponsor an event or activity at the local elementary school or public park.
Start an expired campaign.
Start a FSBO campaign.
Start a pay-per-click campaign.
Create a campaign to seek reviews and testimonials.
Update all of your online profiles.
Host a client party.
Rinse and repeat.
Get a free copy of Melissa's 2016 Real Estate Business Planning Guide!
When it comes to real estate, sales can fluctuate with the seasons. If you want to have a constant flow no matter what time of year it is, refer to this list of growth hacks that will not only help you in the Fall and Winter, but throughout the entire year.
Learn more about Melissa on her website: www.melissazavala.com.
What are your growth strategies to boost real estate sales? Share in the comments below.
---
Want to Generate Even More Business This Season?