When it comes to establishing yourself in any industry, especially real estate, the best way for a solo entrepreneur to establish themselves is by focusing on a single niche. With real estate that can be a specific type of property or a specific type of client. Today we will focus on a specific geographic location a real estate agent would like to focus on.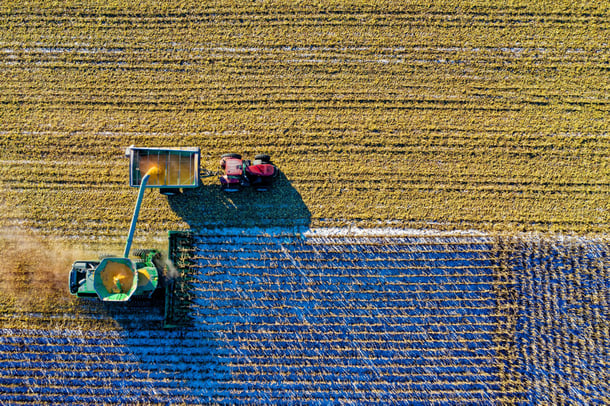 Here is How to Effectively Farm for Real Estate Leads:
1. Have a Purpose
Why are you farming in the first place? Again, what is your niche? Do you wish to turn renters into buyers? Do you wish to find people in the area looking to move? Are you primarily looking for referrals. Farming with a clear intent will provide you a more predictable outcome.
2. Have a Defined Target Neighborhood
To be the neighborhood expert, you need to understand the neighborhoods you are marketing to. Having too broad of an area might result in more leads with a postcard campaign - but targetting a specific neighborhood and being known as the go-to real estate agent will provide more longevity with your branding. We all want quick results, but playing the long game can keep you in this business for longer.
3. Mix Digital and Print Mediums
Digital media is not the end all medium. Traditional marketing is not dead. A marriage between the two can be extremely effective, especially is you consider that the majority of people receiving your print materials will not be in the market to buy or sell real estate. By having a compelling call to action like "visit my website for a free infographic on how to increase your home's value for FREE", you can collect contact information to nurture over time.
4. Use Social to Build Awareness and Relationships
To be known as the neighborhood expert, you need to be present in more places than nearby bench ads. A professional headshot at a bus stop doesn't stand out as much as a friend on Facebook. By leveraging social media, you can build meaningful relationships and increase your sphere of influence.
5. Use a Landing Page
In order to track the return on investment in your farming, you should create a landing page specifically for your farming efforts. You can either create a page on your current website, or purchase a special domain name that forwards to your website. As long as you know where you are sending these prospects, you can track your success.
---
Need content to send your farming area? Click below for FREE postcards.