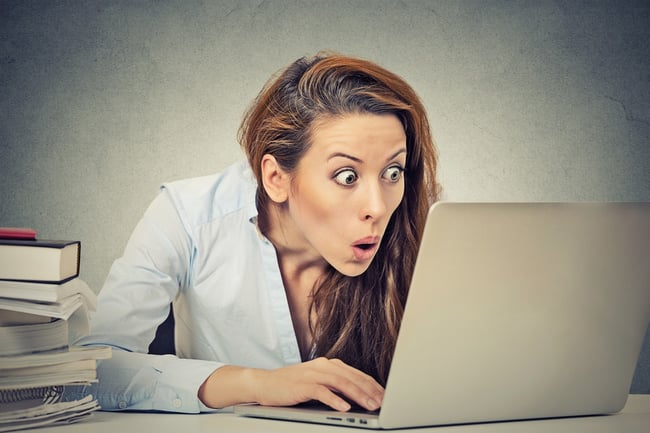 The end game of blog writing as you know is to generate more traffic to your website. It sounds easy but unless you have been doing it for years or have had formal training, it can be a little tricky. One of the ways you can make it easier is to know what your audience is looking for. Most commonly, there are a few concepts that tend to resonate well with people searching for realtors to help them buy or sell a home. Creating content that people are searching for will boost your search engine rankings and SEO and thus drive more traffic to your site. Let's dive into some topics that will help you do just that.

Here are 5 realtor blog ideas for generating website traffic:
List the best parks in your area (with Google Maps links) -
A simple post listing out the most popular parks (and what makes them so popular) is a great way to demonstrate the value of your community. This will showcase your town and where families can go to have fun. Having links to the park within your post will help show the reader where their future home could be relative to the parks.

Write about why you love living there -
This will work on two different levels. On the one hand, you'll be able to demonstrate that your community is a wonderful place to live. You will also be building your brand at the same time by letting current and future clients get to know you.

Showcase the most interesting attractions in your area -
No matter where you live, there are always good times to be had. As you are writing this type of blog, you should reach out to the owners of the attractions you are showcasing and see if they will host your blog on their site. It will help you promote yourself and improve your SEO rankings.

Highlight the job market in your area and suggest how people might get hired there -
If your city is seeing an increase in jobs or an industry boom, you'll definitely want to bring this to your reader's attention. Mentioning your city name and the job market is a great way to rank up on SEO and get people to your site.

Compile a list of the best blogs about your city -
This one is the least labor intensive but can still deliver a great result. A quick Google search will show you the top blogs for your area and will show you who might be good to partner with (as mentioned in blog idea #3).
---
What sort of topics do you think would be great to cover for your area? What makes your community one worth living in? These are the types of questions to ask yourself as you prepare and write blogs to generate website traffic.
Want to see how a website can be a lead generating machine? Schedule a brief chat with a Zurple team member today!