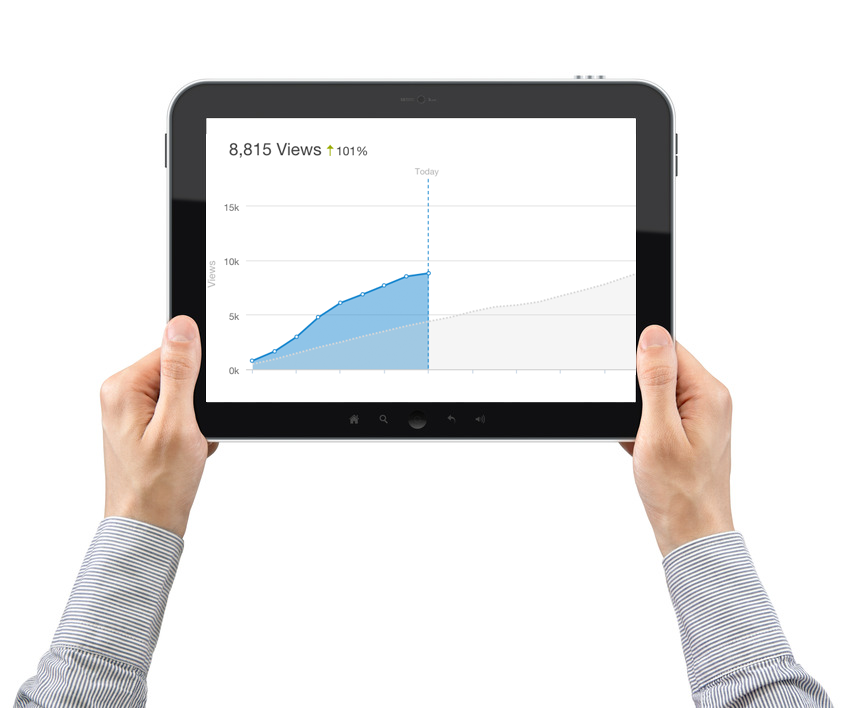 If you're like many real estate pros, you understand the concept behind and benefits of search engine marketing and search engine optimization, but you have barely scratched the surface on understanding how to get the best return on your marketing investment. Let's dig a little deeper with a look at some real estate search engine marketing definitions and strategy FAQs.
We'll start with a few definitions:
Search Engine Marketing (SEM):
Search Engine Marketing is a catch-all term for any internet marketing that involves promoting a website to increase its visibility in search engine results pages (SERPs). This can be accomplished through optimization (see SEO) and through advertising (via Google Adwords, etc.).


Search Engine Optimization (SEO):

The process of affecting the organic (aka unpaid) visibility of a website in search engine results by following
SEO best practices
and strategically incorporating frequently searched, highly targeted keywords into website text.

Keyword:
A keyword is a term used to retrieve information in a search engine. For example; if you type the word 'real estate' into Google, the system will search for the most relevant content related to that keyword and will queue it up in the results list.


Long Tail Keyword:
A long tail keyword is any search phrase that contains three or more words in it that is specific to the selling product or service. For example: how to find more real estate leads.

Meta Description:
A meta description is an HTML attribute that provides a concise explanation of the contents of a web page and includes target keywords. This is the information you'll see in the page snippet on search engine results pages (SERPs).
How do you choose which type of marketing to use?
To determine the best way to market your business, you need to consider several factors. First, you need to know what kind of budget you're working with. Second, you need to research who your competition is and what they are spending money on. Third, you need to know who or what you are targetting. Fourth, you need to research keywords and decide which ones you want to focus on to target your ideal leads. Once you've determined these three things, you can begin to plan out the best overall marketing and bidding strategy for your company (SEO vs SEM or a combination of the two).
For example, if you're a small real estate firm, the chances of your page appearing near the top of an organic search for "southern California real estate" are basically zero. However, if you use a long tail keyword like,"condos in La Jolla, CA", your chances of ranking at the top are much higher. The longer and more specific the search phrase is, the easier it will rank on the phrase - especially if you incorporate SEM and SEO into promoting your site around that keyword.
Why is it worthwhile to consider long tail keyword marketing?
Long tail marketing is often a great approach for real state businesses because longer keywords provide less competition, allow you to rank higher, are lower cost and allow you to target more specific lead demographics. You also get leads who are further along in the consideration process and who are showing specific intent. For example, a lead searching for "San Diego Homes" is likely less qualified than one searching for "3bd single family homes in 92111." The cautionary tale is, if you get too far into the weeds with your long tail keyword targeting, traffic will be too low to have much of an impact on your overall return.
How do you figure out which long tail keywords will produce the best results?
Determining which keywords will provide the best return on your marketing investment is a delicate dance. In all honesty, unless you are a very analytical person who has time to regularly monitor and adjust your paid marketing strategy, it may be best to outsource your paid marketing to a professional team who has a deep understanding of how to generate traffic.
However, if you do decide to tackle managing paid promotion for your business, start by taking the time to use the Google Adwords keyword tool to perform in-depth keyword research. This process will allow you to identify which long tail keywords are the best ones to go after in order to target highly qualified leads. Next, be prepared to do a lot of A/B testing to evaluate what will deliver the most bang for your buck.
After you've determined which keywords will provide the best results, you need to analyze all of your marketing content – including each individual web page, blog post, etc. to identify opportunities to incorporate your focus keywords and boost your rankings. Once you have a strategy in place, continue to optimize as you add or change content to enhance your results.
---
Sounds like too much work? Let us do it for you!
See if Zurple is available in your area: