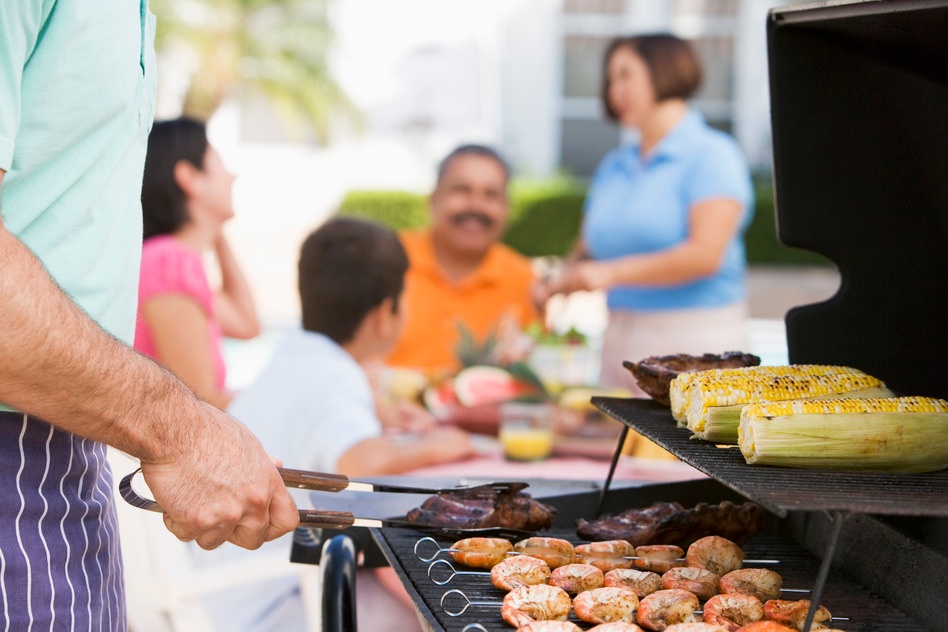 Social media can be a powerful tool for agents and brokers looking to grow their business, but it can also be very time consuming. The process of coming up with new, engaging content to post is a difficult one - and most online resources are vague. That's why we decided to provide you with a list of updates you can copy, paste and customize on your business page! Anything that needs to be edited will appear in blue.

50 Summertime Facebook Post Ideas for Agents & Brokers:
Temperatures are hot and so is the real estate market: link to article


If you're thinking about buying this summer, act soon! Prices are going up: link to article



(Your City's)

skies will be lit up tonight for fourth of July celebrations! What's your favorite viewing spot?


Share your summer fun photos on my business page for a chance to win a night on the town at

(fun venue in your city)

!


Congratulations to

(client's name)

for closing on their new home! Thanks for giving me the opportunity to work with you. (Share photos of happy customers.)


Another sign that the real estate marketing is on the upswing: link to article


What's your favorite summer time sweet treat at (well known local ice cream shop)?


(Your City) poll: best "hidden gem" restaurant. Post your pick below!


Happy 1 Year Home Owner Anniversary to (client's name + picture)!


Just Listed property with a stunning (standout detail). Will move fast in this hot market: link to listing


What do you love most about summertime in (your city)?


If you had to choose between putting in a pool or re-doing your outdoor living space this summer, which would you pick and why?


Here's one of my favorite backyard barbecue side dish recipes: link to recipe


Learn which renovations add value to your home without breaking the bank: customize & paste link

Need a getaway? Check out these popualr summer road trip ideas: link to article


Take advantage of all the fun, free activities happening in

(your city)

this summer: link to community calendar


Pastels and nature tones are in! Take a look at this summer's hottest color trends: http://www.benjaminmoore.com/en-us/for-your-home/benjamin-moore-color-trends-2015


My dream home must-haves: a huge, modern kitchen, lots of outdoor space and a great master suite. What are 3 of your dream home must-haves?


What's your favorite place to spend a sunny summer afternoon?


Surprise the kiddos this weekend with a weekend trip to (local attraction). link to discount page


Did you love working with me? Leave a testimonial in the comments below for a chance to win a $25 (gift card)!


What's your favorite neighborhood in

(your city)

and why?


Parents - thinking about which school district you want to be in for your little ones? Check out these local school reports: link to school reports


Trying to decide which neighborhood to move to? Check out these in-depth community reports: link to neighborhood info (pull up your city or zip code on movoto or neighborhood scout)


Fill in the blank: If I could own a summer home anywhere in the world, it would be in _____________.


A candid look at a day in my life - me and my dog at Starbucks this morning: attach photo


New blog post -

(engaging description of content)

.Check it out: link to post


Rent has increased (stat for your city) over the past 5 years... ready to buy? Contact me with questions. (find stat here)


Thinking about financing a home purchase this summer? Check out today's rates: http://www.zillow.com/mortgage-rates/.


Check out this insightful blog post from my (broker, lender, friend): link to post


Great infographic on how far your real estate dollar will go in various US cities: http://dwsells.com/wp-content/uploads/2012/09/coldwell_banker_infographic1.jpg

Love rescued properties? Check out this beautifully renovated home: upload photo


The city is divided on

(hotly debated topic)

. Here's a great post that shows both sides of the issue: link to post


I can help you sell your home fast this summer. Check out my recently sold homes: link to sold home showcase


Wondering how your credit score will impact your loan eligibility? Check out this excellent post: http://blog.credit.com/2013/04/the-ultimate-guide-to-credit-scores-65354/


Don't make these foolish first-time home buyer mistakes: http://www.usatoday.com/story/money/personalfinance/2014/09/14/cheat-sheet-first-time-home-buyers-mistakes/15455069/


Figure out how much home you can afford with this free mortgage calculator: http://www.zillow.com/mortgage-calculator/


Summer Home Shopper Tip: Take pictures of the address at each property you visit so it's easy to connect the subsequent pictures back to the home when you review them later.


Summer Home Seller Tip: Make sure your curb appeal and back yard space are looking good - families interested in your home will be extra-focused on outdoor areas.


Need a great lender? I highly recommend (your preferred lender). S/He's worked with tons of my clients and always provides excellent service. Contact him/her at:

phone number

.


Trying to scale back on work and enjoy more fun in the sun this summer? Try setting reminders on your phone to motivate you to get out of the office on time!



(Your City)

fun fact: In (year), (notable thing that happened). add link with more info if available.


Anyone else loves Pinterest? Check out this awesome (your city) board!


Anyone has summertime buying or selling questions for me?


Getting my learn on at (real estate event): upload photo


Based on historical market data, I believe the up and coming

(neighborhood / area )

is the best bet for anyone looking to make a nice return on their real estate investment.


Anyone else going to be at the (farmer's market, street fair, other event) today?


Summer is a great time to list your home - there's a lot more foot traffic, first-time home buyers are entering the market and your exterior home photos will look amazing on a nice sunny day!


More sellers come onto the market in the summer (60% of all homes sold in 2014 entered the market from May to August). If you're looking to buy - now's the time! Contact me for help with your search.


Contact me to find out about hot new properties coming up for sale this summer BEFORE they hit the MLS!
Use these posts to generate more engagement this summer!
Pro Tip:
Snag a copy of our Social Strategy Planner to boost your social success.
---
Want more seller leads?