The Challenge:
You had a great working relationship with a past client but unfortunately didn't have an opportunity to get a testimonial or online review from them. Now, a year and a half later, you're afraid it's too late.
The Solution:
To help overcome this challenge, we'll answer two vital questions:
How do you continue a long-term relationship with a past client in a meaningful way?
How do you capture testimonials from clients you haven't spoken with in a while?
Step 1: Don't be Random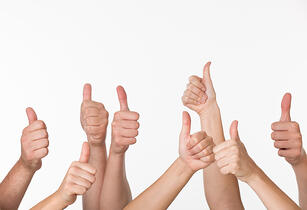 Calling a past client out of the blue to ask for a testimonial might work – but your chances are slim. Luckily, there is a better way to go about it – and it works like a charm!
Step 2: Keep a Calendar
Birthdays, anniversaries, weddings and babies are all major life milestones that are worthy of recognition. Keep a calendar of your clients' milestone dates and reach out to say happy birthday or congratulations!
One milestone that you can always use is the anniversary of their close date. This gives you a perfect excuse, at least once a year, to remind your past clients that you're thinking of them (and that you're great to work with).
Step 3: Reconnect Meaningfully
Reaching out to your past clients in a meaningful way that shows you're invested in their life and happiness. The best option, if you have updated contact information, is to send a physical card or small gift. These types of gestures are very small investment that will add some incentive to your outreach (and the value you'll get from a great real estate testimonial will be well worth the investment!). If it's been long enough that you don't have an up-to-date address, send an ecard, Facebook message or even a personal email.

Reconnecting in a meaningful way will trigger positive memories of your working relationship, which will not only give your clients the warm and fuzzies, it will also give you a great reason to reach out and make sure they got your card, gift or message – which leads us to our next step…
Step 4: Follow-up with the Ask
All the hard work is done - you've already opened the door and successfully reconnected with your past client in a meaningful way. Now you just have to ask for the testimonial!
Step 5: Make it Easy
You:
"I realized I never got a testimonial from you. Would you mind writing a quick review?"
Client:
Of course - I'd be happy to!
You:
"Great – thank you so much! I'll email you a link to the review page. I really appreciate it!"
Voila!
You're on your way to turning your past success into future business opportunities!
To make things easy for you, we've put together a great testimonial template that you can use. Simply copy and paste in your profile links into the template - then email the complete instructions to your clients.