Keeping up with your daily real estate tasks can be challenging - but with a little help from technology you can stay on top of your professional responsibilities at all times. These 6 real estate apps will not only help you organize and accomplish your office to-do's but also keep up with client appointments while you're on the go.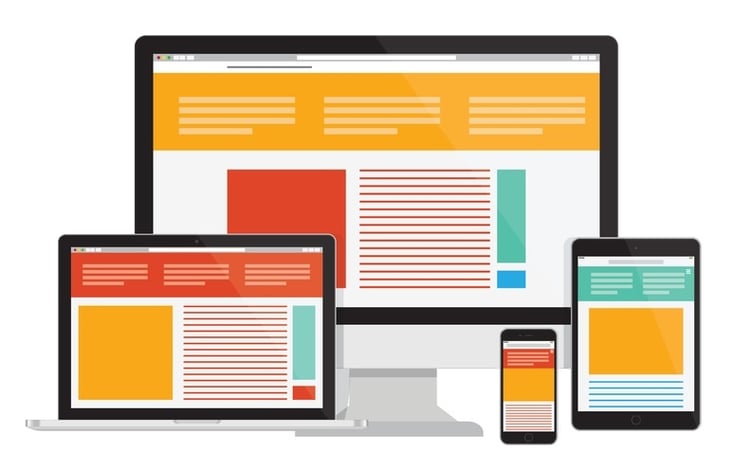 Accomplish daily responsibilities with these 6 apps:



30/30: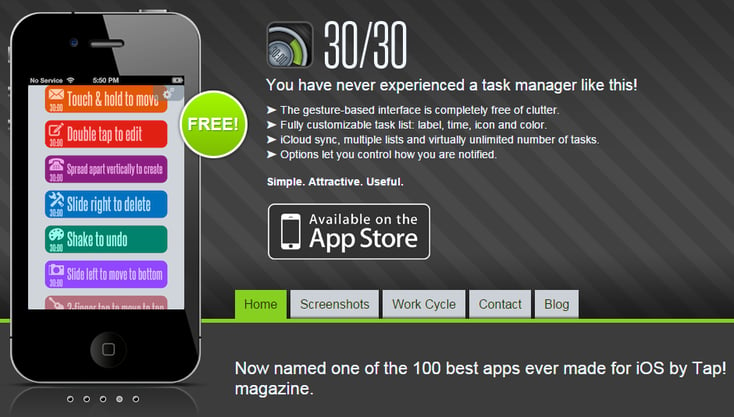 From the website:
Simple. Attractive. Useful.
Stay organized with your busy schedule by creating and customizing lists in 30/30. What sets this app apart from others? 30/30 splits your tasks into 30 minute blocks, so that you can focus on accomplishing 1 task at a time and then giving yourself a mental break. Work for 30 minutes, break for 30 minutes: Work/Break = 30/30.
Features available:
Customizable lists:

Organize and customize your lists using labels, colors and icons.

Notifications:

Control how you are notified by 30/30 with custom alerts.

Time your tasks:

Set your preferred task time whenever you create new tasks.
Learn more about 30/30 by visiting: 3030.binaryhammer.com.
---
Any.do: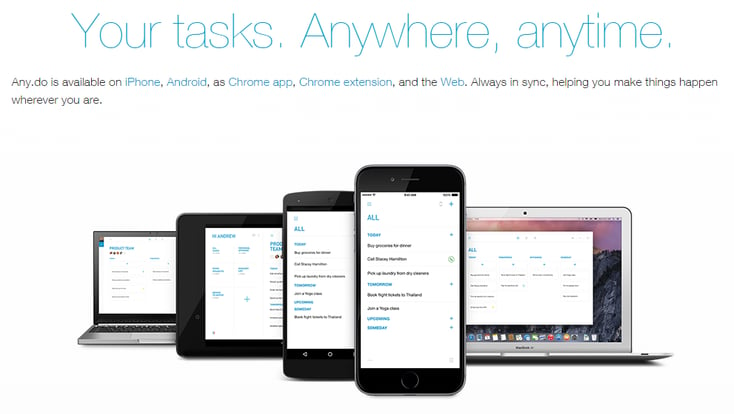 From the website:
All of your lists and tasks, perfectly synced, across all devices.
Not only can you manage to-do lists and tasks, but you can also sync data across all devices. Any.do allows you to manage real estate team projects by sharing tasks and conversations with teammates as well, so every team member is in the loop. As a plus - you can also manage personal tasks and stay organized even when you're out of the office.
Features available:
Multi-device friendly:

This app is compatible with Android, iPhone and the web. Manage your tasks on all your preferred devices.

Recurring tasks:

Have recurring tasks that you want to be reminded of? Schedule weekly, bi-weekly or even monthly tasks.

Subtasks:

Assign subtasks to teammates in order to delegate responsibilities
Learn more about Any.do by visiting: www.any.do.
---
Need to manage your real estate team and generate leads? Request a demo of Zurple today.
---
Remember the Milk: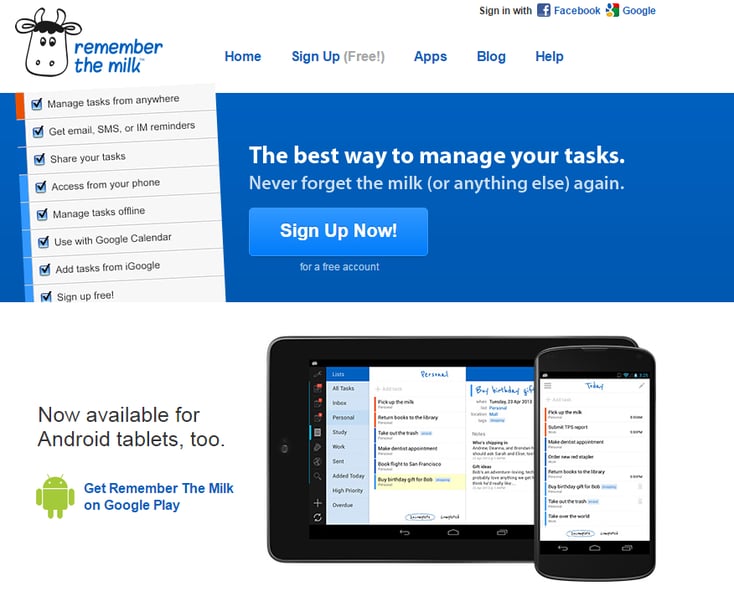 From the website:
The best way to manage your tasks. Never forget the milk (or anything else) again.
Stay organized and productive with Remember the Milk. This app allows you to create and categorize lists to remind you of where and when to get things done. The best part? Share lists with your real estate team to remind them to complete their tasks as well. Whether you're at your desk or on the go, this app helps you accomplish your most important responsibilities.
Features available:
Map feature:

Use the in-app map feature to help you locate certain tasks. For example: where you're next showing is.

Undo option:
Notes:

Add notes to your tasks, so you don't forget any important details.
Learn more about Remember the Milk by visiting: www.rememberthemilk.com.
---
Fantastical 2:
From the website:
The fast and friendly calendar and reminders app, packed full of features to make you even more productive.
Need some help keeping up with your busy calendar? Use Fantastical 2 to organize your real estate schedule. You can view past and future tasks to keep up with what has been and needs to be accomplished. Not only do the in-app features boost your productivity, but Fantastical 2 also allows you to connect to social apps to stay connected with your colleagues and clients.
Features available:
Voice dictation:

Prefer to dictate tasks? This app allows you to use natural language to create and manage tasks in your own tone.

Snooze alerts:

If you need some extra time to complete a task, use the snooze option to extend your due date.

Themes:

Personalize this app by selecting the light or dark theme and customizing font sizes.
Learn more about Fantastical 2 by visiting: flexibits.com/fantastical-iphone.
---
24me: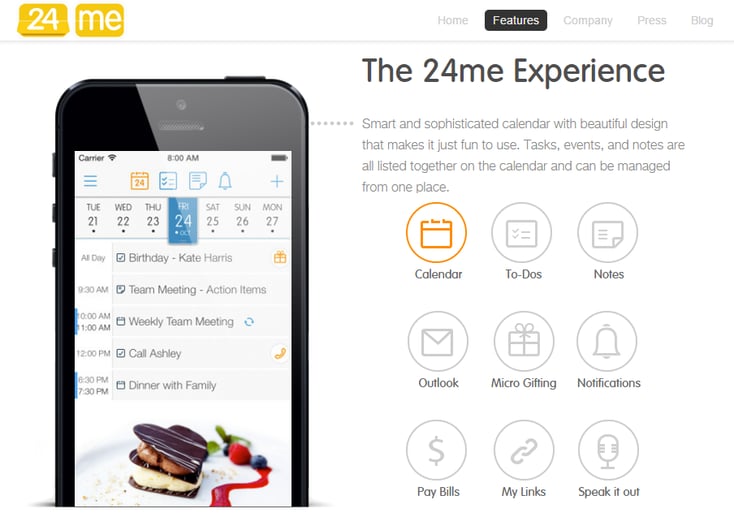 From the website:
24me is a personal assistant in your pocket. Be more productive and spend your time on things you really like.
Let 24me be your virtual assistant, so you can stay focused on accomplishing important tasks and spend more time on things you really enjoy. This secure app has several available features that allow you to manage both professional and personal tasks at all times.
Features available:
Calendar feature:

Manage your daily tasks in the 24me calendar in order to keep up with team meetings, client meetings and more!

Micro Gifting:

Want to remind yourself to send a closing gift to a client? Use 24me's Micro Gifting feature, so you know when and what to send to your clients.

My Links:

Combine your most frequently used links, like Facebook and Twitter, to receive notifications all within one app.
Learn more about 24me by visiting: http://www.twentyfour.me/.
---
FullContact Card Reader: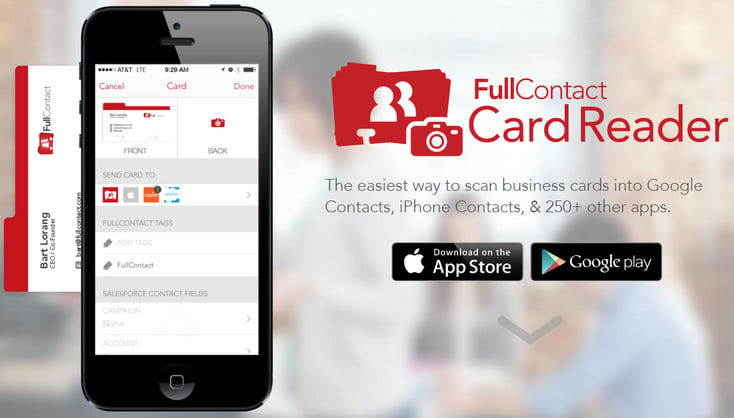 From the website:
FullContact Card Reader saves you time and ensures you always have up-to-date contact data.
Love to network, but hate dealing with business cards? Use FullContact Card Reader to add business cards to your mobile device. Simply take a picture of important business cards, so that you can stay organized with your contacts in the palm of your hand.
Features available:
Team features:

Share your contacts with your team through compatible apps, so everyone has important contact information.

Integration:

Use multiple apps to manage team tasks and client information? Export FullContact Card Reader data to over 250 compatible apps.

Easy to Use:

Once the business card is captured you can move on to your next task.
Learn more about FullContact Card Reader by visiting: http://www.fullcontact.com/cardreader/.
---


Never forget a task or overlook another meeting and stay organized with your real estate business by using these popular apps.
How do you stay organized with your apps? Share in the comments below.
---
Want More Great Apps to Use in Your Real Estate Business?