What's better than a great open house? You get to show off your property, have a good chance of getting some serious bidders and you have the potential to capture some new buyers leads. Make the most of your open house opportunities this summer with these 7 sizzling success tips!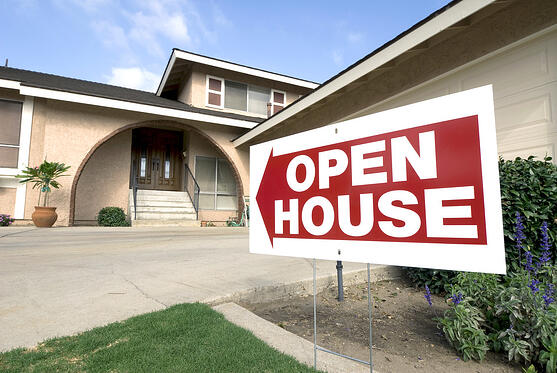 Add some flair to your open house signs
If your neighborhood is anything like mine, people start coming out of the woodwork as the days get longer. Use this built-in increase in foot traffic to gain more attention for your open house. Consider adding some colorful balloons or other eye-catching décor to your open house signs to increase awareness and capture more visitors.



Provide summer-y treats
Instead of the same old cookies or cheese and crackers, offer up some fruit salad, popsicles or lemonade! Delicious summer foods will not only showcase the season, it can also bring to mind fond memories of summers' past for your visitors.




Showcase your outdoor spaces


If you have an outdoor seating area - like a nice backyard or front porch - make sure it's in pristine condition. And if you're able to set up some furniture or arrange the space in a way that makes it inviting for company – even better! You want open house visitors to be able to visualize living in the space, hanging out there with friends and family and making it their own.



Offer a giveaway
With a small investment; you can turn all of your open house visitors into new leads.
Step 1:
Buy a small prize (say, a $20 gift card to a local ice cream shop)


Step 2:
Bring a sign-up sheet that requires name, phone number and email to enter the giveaway. Give all participants a business card and let them know that you'll be in touch.


Step 3:
Reach out to your winner the next day – and add all of the entrants into your CRM. Consider a thoughtful way to reach out to your new contacts to begin a lead engagement process that could cultivate new business opportunities. Remember - even if they don't become a client, they very well could give you a referral.



Pump up the jams
People may feel rushed in a quiet, empty house. Put on some laid back summer tunes to create a pleasant environment for your visitors. A little mood music can go a long way in helping guests feel relaxed and may encourage people to stay longer (and participate in that giveaway).



Breathe some life into the space
Whether the house is empty or furnished, a couple of strategically placed plants or vases of fresh summer flowers can give the space some renewed energy – and a lovely scent to boot! Use a local florist or farmers market, if possible, then display some brochures or cards of the vendor at the open house for that extra 'local' touch. A local, community feel can add significant value to a neighborhood.



Let the sunshine in!
Take advantage of the wonders natural lighting can do for your property. As you know, light opens up a space, making it appear larger and more inviting. Open the drapes, get a nice breeze going through the house (if it's not too hot) and let the sunshine in!


Do you have any great open house tips? Share with us in the comments!

Want more? Download our "Open House: What Not To Do" checklist.