Starting your own real estate brokerage is scary, risky, and potentially expensive. However, the rewards of owning your own business can easily outweigh these drawbacks. This list of pros and cons is designed to give you an idea of whether or not you're ready to open your own brokerage.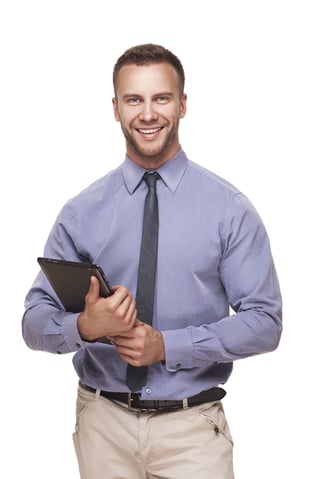 If you can relate to the eight statements below, you're probably ready to open you own real estate brokerage:


You're Already Licensed

In most states you'll need a broker's license, a business name, and a tax ID to receive a license number. Go to your state's department of commerce website and find out what else you'll need.

You Have a Good Line of Credit or Are Willing To Work Around It

Many brokers start by opening a couple of bank accounts, a line or credit, and with insurance. In order to receive a business loan, you'll need at least a credit score above 650. If you have poor equity you can use your home equity loan to secure a business loan (source). If you have poor personal credit, opening your own separate tax ID for your business and getting a loan from smaller community banks and lenders may work around it. Smaller banks focus on more than just personal credit scores including business credit score and other factors associated with your business's survival.

You Have a Firm Business Structure in Place

You've consulted with a tax adviser or attorney. You know whether you'll business will file as a LLC, S-Corp, Sole proprietorship, C-Corp, or partnership and you know the pros and cons of each option. You also have an idea of whether you'll be purchasing a franchise (such as Coldwell, Re/Max, Prudential, etc.).

Your Compensation Model Will Work

Another huge decision is compensation model for your team members. On average most Realtor®s receive 70% commission of their split, 15% receive 100%, 2% salary plus share of profits, and the other less than 1% use a different compensation model.

You're Self Motivated

If you're ready to open up your own brokerage, you should have already been successful as an agent. Being successful as a real estate agent means you a great self-starter, goal-oriented, independent, and ambitious.

You're A Great Leader

If you are always finding yourself leading team projects and giving advice to other agents maybe it's time you led your own team.

You have a Reason

Most brokers went to work for themselves after being tired of working for others. Either the were tired of sharing leads, desired to farm new markets, or thought they'd run a business better. Having a chip on your shoulder is not always a bad thing if it's what motivates you to work harder.

You Have Been Generating Your Own Leads

One of the most common reasons brokers go into business for themselves is disputes over commission and where clients are generated from. If you are providing a majority of your brokerage's leads, maybe it's time you kept your business for yourself.


---
Want to increase your conversion of online leads from sites like Trulia and Zillow? Zurple is integrated with Zillow, Trulia, and Realtor.com. Each lead generated is automatically enrolled into Conversations™, the real estate industry's top converison software. Leads will recieve intelligent, personalized email and text messages that reference their online search history.

To learn more about how Zillow nurtures and converts Trulia and Zillow leads, request a demo below: