In this week's Agent Insights guest blog post, Richmond, Virgina Realtor Valorie Ford provides a raw and real look at what it takes to really make it in real estate. Whether you're considering going into real estate and are trying to decide if it's a good fit, you've been in the real estate space for a while and are debating your choice or you love your career but are always looking for ways to grow - this article is worth a read.
Here's Valorie:
One thing is certain; real estate is not for everyone.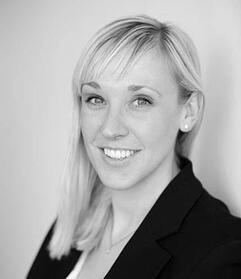 The harsh re

ality is that most agents are not successful and in this industry 20% of the agents out there are doing 80% of the business. Now, that may seem crazy, but if you think about it - isn't that true in most industries? There's nothing unusual about the "little guys" being swallowed up by the "big guys", right?

There are plenty of small pubs throughout any major city, but very few famous nightclubs - and guess who's making the big money there? Coffee is another great example. We are all familiar with Starbucks and although there are plenty of alternatives to choose from, we all know who the true leader in that industry is. There is - and always have been - big guys at the top and the many smaller fish in the pond just making a living.

So you may ask yourself, why even bother trying to make it into that elite 20%? You must remember, Starbucks began as one little coffee shop in Seattle. Heck, even the mighty McDonalds began with only one location in 1955! Those are some big examples, but you don't need to monopolize your area to make a good living in real estate. You just need to have the ambition and know-how to make it happen - so let's look at what it takes.
Confidence is Key
Regardless of what product or service you provide you are always selling yourself first. I'm sure you've heard that before - but if you don't believe it, then dealing with clients one-on-one is not for you. Being able to present yourself as a true professional is essential to success. Regardless of how talented you are - if you see it but can't communicate it - it's not going to help you!
Confidence and the willingness to take risks are vital to success in any business. You also have to keep in mind that real estate, like any sales job, runs in cycles; you can get big money this month – and you may get none the next. You must be able to budget your expenses accordingly. If you are the type of individual that needs the security of a "steady" paycheck - real estate this is not for you.
Extroverts Encouraged
Disclaimer: I am not an extrovert by nature and I love my alone time - but being extroverted CAN be learned - and I have mastered it. Fact is, you need an outgoing personality to succeed in real estate. If you are comfortable making presentations to people and are able to quickly develop good rapport, then you are already halfway there!
Negotiation is Essential
Being a good negotiator is not as difficult as you might think. The real secret? Learning to be a good listener. Your client will almost always tell you exactly what they want or need. If you are willing to be receptive to different options and are prepared to make an effective counteroffer, you will become an excellent agent.
Being knowledgeable about tax laws, zoning restrictions, housing trends and other matters will make you a true professional in your field - your clients will surely notice. You need to take the time to learn your local market and stay on top of changes that will inevitably occur. It's also good to know something about the different areas in your region - such as information about schools, transportation, shopping districts, restaurants, etc. You don't have to be an expert, but if you're able to have an helpful conversation with your clients when questions arise, you will always be better off for it
Understanding Technology is a Must
Technology is a major part of real estate today. Gone are the days of "pen and paper". If you are not familiar with all of today's gadgets, consider taking some technology courses. Computers, tablets and smartphones are required tools in today's business climate. Without them, you will be at a great disadvantage to your competitors.
Mentors are Powerful
If at all possible, seek a qualified mentor to help you to learn how things work in the real world. As a new agent, seek out a broker that provides training and guidance on how to get started. Without help, you are almost certainly going to fail. Experience is priceless.
Valorie is an Agent at Keller Williams Realty. She manages her team, Valorie Ford & Co at Keller Williams Realty-Richmond & Charlottesville. Valorie has created a great model for success - she believes in communication, team work, follow up, advanced marketing and pricing strategies and MOST importantly establishing a win win for all parties involved or NO DEAL. To learn more about Valorie, visit her website at www.sellcvilleandrvahomes.com.

Like this article?
Check out the rest of our Agent Insights guest posts!
---

Like this post? Check out our free 37 page Agent Insights eBook!


---