As a broker you obviously want the best team of agents. However, you are an expert in Real Estate investments, not human resources. We created this list of what we believe to be the most important interview questions to ask before taking on a new agent. These questions are designed to give insights into whether this prospective agent would be a good fit, would be productive, and whether you'd want to work with them.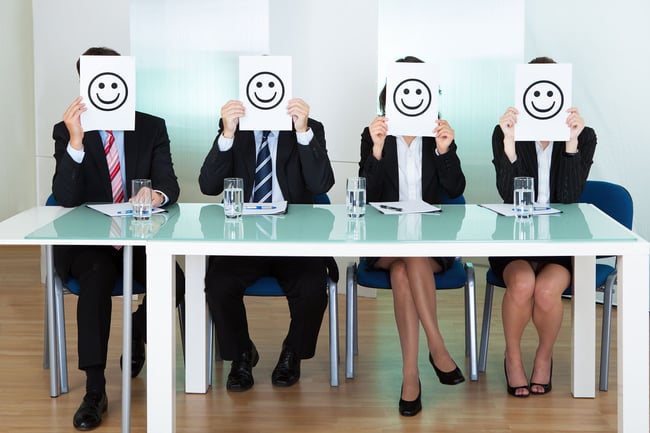 Consider these Real Estate Interview Questions:
How would you build a client base?

The candidate should provide an outline of what previous marketing plans they have implemented.



How many leads are you currently working with?

Compare this number to the agents at your brokerage. If they're just starting out, ask how they'd find leads.



How many homes did you sell last year?

Don't beat around the bush, this question is the equivalent of asking for a pay history.


What's your dream job?

If the interviewee answers with a non Real Estate realted job, maybe reconsider them as a candidate.



If you could live anywhere in the world, where would it be?

Let's hope the candidate's answer is the city they'll be serving. Agents should be local experts.


Compare the candidate's answer to other agents at your firm. Maybe this candidate could help your agents with newer platforms like Instagram or Snapchat.



How do you find buyer leads?

Some brokers might like an agent whose lead generation matches that of other agents at their firm. Others might like an agent that uses methods they'd like their other agent team members to learn, such as social media, blogs, or search engine marketing.


It's a sellers market, your lead should have a strategy in place to find and convert seller leads. Possible answers might be PPC ads, social media ads, blogging, marketing flyers, print ads, or lead generation services.



What separates you from other Real Estate agents?

This is the candidate's opportunity to shine. Look for those interviewees who really sell themselves and tell you why they'd be a great hire. Seek candidates that list more than just personality traits (i.e. a hard worker, or fast learner), but those who can provide examples from their previous work history that exemplify those traits.



Do you have a personal website and/or any IDX homes search sites?

All agents in today's age should have atleast a personal website.



What would your previous brokerage say about you?

The interviewee should touch not only on what traits their brokerage would mention, but how their personal traits led to a positive outcome for the brokerage.



How do you prefer to communicate with leads?

The culture of your brokerage should play into this question. If your brokerage is located in a small town, maybe phone calls work best. If your brokerage is in a large city, maybe text messages or emails are preferred. Also consider what forms of communication match your agnets' client base best.



What are you looking for in a brokerage?

This question is meant to see if the agent would be happy at your brokerage.



Have you ever fired a client? If so, can you tell me why you did?

When asking this question, prospective agents should 1) provide a professional reason why this lead was difficult to work with, 2) what steps they took to try to repair the relationship before ending it and 3) what they learned from the experience.



Do you use any Real Estate databases, such as Realtor, Trulia, or Zillow?

If your brokerage uses any particular online databases, see if this agent is familiar with it or if they have experience using similar databases.



Did your previous brokerage use any CRM or lead generation systems?

This should give you some insight into which programs they are familiar with and how tech savvy they are. If the candidate is not familar with your CRM, lead generation, or other Real Estate service software program, see if they are eager to learn new programs.



Tell me about a time you worked with a difficult client and how you handled the situation?

The prospective agent should 1) have a reasonable answer as to why a client was difficult to work with, 2) what steps they took to have a better working relationship and 3) what they learned from the situation.



Why do you want to join ___ brokerage?

The interviewee should have a couple of viable reasons of why they'd like to be apart of your team, such as they enjoy the company culture or they believe their skillset would be beneficial to the brokerage. This would be another oppurtunity for the interviewee to convince you why they'd be a great fit.
---
Need more sales, but don't want to take on another agent?