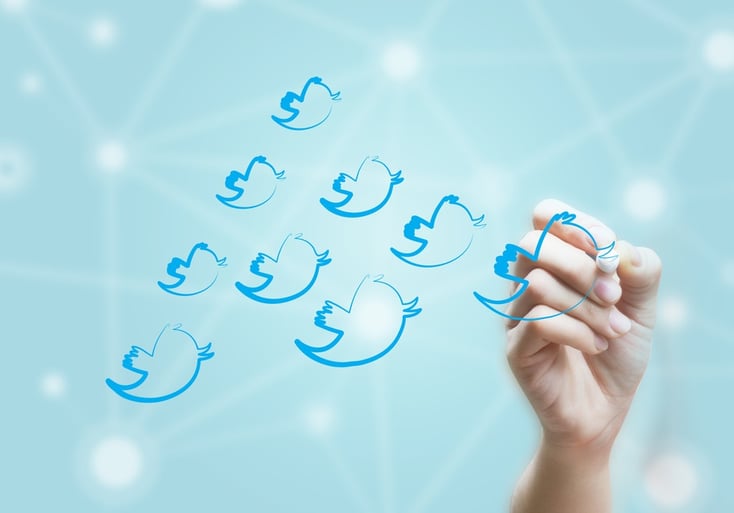 With the right use of hashtags and engaging tweets you can dominate Twitterverse with elegance and ease. When tweeting, keep the following mix of content in mind: share other people's tweets 50% of the time and the other 50% of the time send you own. Your tweets need to educate and entertain – not sell. Out of 10 tweets sent, only one can be promotional - you want your Twitter followers to view you as an industry thought leader and not a pushy self-centered real estate agent. You also want to stay hyper-local to foster a sense of community and trust.
Here are 15 ideas for real estate tweets to get you started:
Interesting local news related to real estate.
Welcome a new local business to town.
Share a local event, such as a holiday get together or farmers market.
Talk about local running and biking trails, parks and playgrounds.
Shares news about a local sports team.
Share a video about organization tips for your home.
Share a story about your neighborhood.
Link to weather safety tips for the season.
Share your own or someone else's blog post.
Share a practical tip of the day.
Recognize local heroes and businesses.
Highlight a great house design idea.
Start a local Pet-of-the-Month feature.
Share an interesting historical fact about your area.
Most importantly: reply to any tweets coming your way.
Now go on and start tweeting your heart out. Be authentic and friendly. Stay consistent and your efforts will pay off.
Have you been successful on Twitter? Share your experience in the comments below.
---
Still getting the hang of Twitter?